Graham Reid | | 4 min read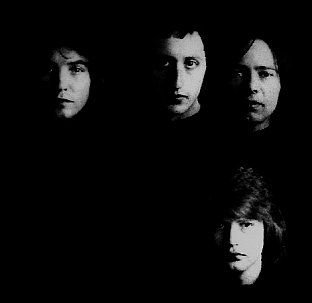 In the absence of the knock-about lovable mop top Beatles of
A Hard Day's Night
– who were moving on from
Rubber Soul
to Revolver, drugs,
Sgt Pepper
and moustaches – it was necessary to invent them again for a teeny-bopper audience.
And so in '65 filmmakers Bob Rafelson and Bert Schneider did.
Hence the Monkees.
And when the psychedelized Beatles moved on from the baroque and orchestrated Sgt Pepper and Magical Mystery Tour period into the more austere and retro-reflective White Album it was necessary to reinvent that brightly coloured period also.
Hence Electric Light Orchestra.
In the years after the Beatles broke there was still space in the marketplace for a "Beatle band" which modeled itself on catchy pop songs, harmonies, tight guitar work and good hair.
The first out of the gate were the ill-fated Badfinger out of Wales who were on the Beatles' Apple label, had been gifted a McCartney-penned and produced hit song (Come and Get It) and their Badfinger debut album Magic Christian Music, and had Abbey Road/Beatles engineer Geoff Emerick producing their follow-up No Dice.
They played on Harrison's All Things Must Pass album and his Concert for Bangladesh so . . .
What could possibly go wrong?
A thieving manager, too many unwelcome comparisons with that Beatle band, Apple's indifference . . .
Their final album on Apple was Ass (its predecessor had been Straight Up, think about it) and on the cover was a donkey looking at an elusive golden carrot being held by the hand of some invisible Almighty.
Then it was all downhill into the suicides of the band's two key writers Pete Ham in '75 and Tom Evans in '83.
Theirs had been a rapid fall from headliners into the margins.
But not quite as rapid as that of Scotland's Pilot in the early Seventies who also seemed to suffer from the Curse of the Comparison.
Unashamedly kick-started by their love of the Beatles ("If it hadn't been for Lennon and McCartney, I would never have taken to songwriting in the first place," said founder/bassist Davie Paton), they recorded some demos and were picked up by EMI (the Beatles' label) where the managing director pronounced their songs "really Beatley".
In the absence of the Beatles, of course.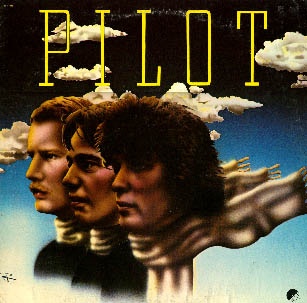 As a trio Paton, keyboard player Billy Lyall and drummer Stuart Tosh recorded their debut LP From the Album of the Same Name with producer Alan Parsons (who had been the assistant engineer for Abbey Road) in Studio Two (the Beatles' studio) at Abbey Road.
With Ian Bairnson providing guitar (and soon to become a fellow-Pilot) they scored a hit with Magic in '74 which went top five in the US and skimmed in under the top 10 in the UK. It became a radio staple for its sharp and optimistic end of Beatlesque pop.
Their follow-up from their second album Second Flight was January (released just after Christmas and it topped the charts in the UK and Canada as '75 dawned (but did nothing in the US).
Pilot took the Beatles '64-'65 tropes into classy, polished MOR radio-friendly pop and there were inevitable Fab Four comparisons, which initially excited them but then . . .
It all went a bit Badfinger.
"The comparisons helped us," Paton told Q magazine in the Nineties, "then they hindered us. I was actually glad people could see the influence but at the same time it was far too big to compete with.
"Maybe it was pessimistic of me but I just knew we could never match up . . . and I proved myself right.
"There were huge expectations for our next record but we'd peaked with January.
"I lost my writing hat. A short career."
Their half a dozen subsequent singles tanked everywhere although they continued to knock out albums, to no one's great interest.
By '77 two of the band walked away leaving just Paton and Bairnson (and session players) for the glumly titled Two's a Crowd.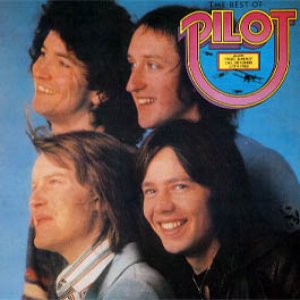 Within four years of the chart-bothering Magic and January there was no more Pilot.
But they didn't go the whole Badfinger because in retrospect the band and their studio experiences had given all of them platforms for separate careers: Paton and Bairnson played on Kate Bush's first two albums (and the single Wuthering Heights) and with drummer Tosh joined the Alan Parsons Project.
Tosh subsequently played with 10cc.
In the new century Paton rediscovered his writing hat and with Bairnson penned a couple of top five UK hits for Westlife.
In their early photos they look less like the Beatles than the soon-come Bay City Rollers (and in fact Paton and Lyall had been in the pre-fame Rollers but dodged that bullet) then morphed into the archetypal power pop/Badfinger/Dwight Twilley Band look.
There is even a photo in which they pose like a cross between the half-lit With the Beatles and Queen II album covers.
And what of Pilot's music?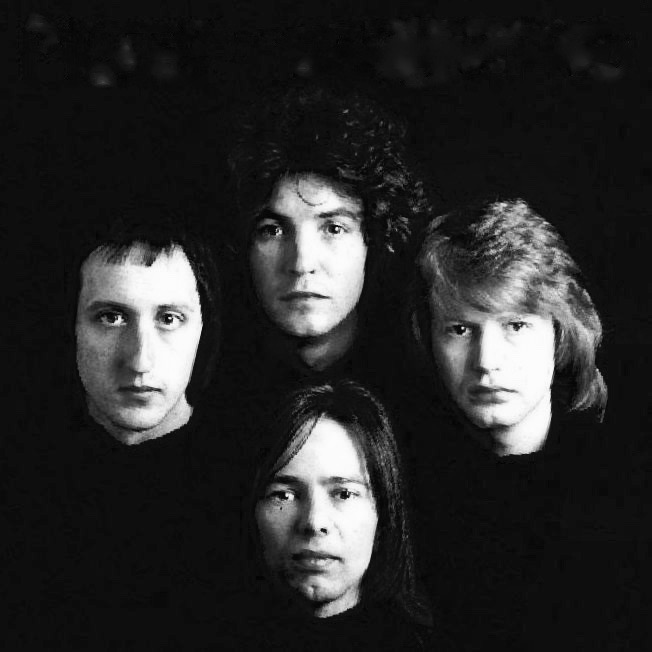 It is all on Spotify here and it's pretty good for what it it was: It was post-Beatles British pop with uplifting choruses, jangly guitars, nice harmonies (more McCartney than Lennon in lyrics and Paton's vocals, check Lovely Lady Smile which could have been a mid-period Wings song ), a little whimsy, melancholy and pastoralism in the latter years and . . .
The ballads are very wimpy so, to paraphrase Alan Partridge, only the band Wings could have been?
Hardly matters though, does it?
They were there . . . and then they were gone.
Except on classic hits radio where Magic, particularly, will live forever.
For other articles in the series of strange or different characters in music, or artists and albums with an unusual story see WE NEED TO TALK ABOUT here.