Graham Reid | | 2 min read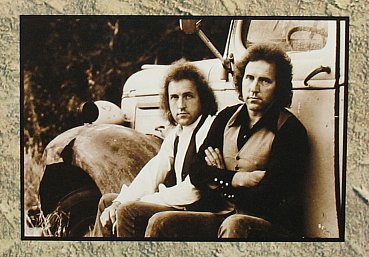 You rarely find twins Ernie and Earl Cate, originally from Arkansas, in any recent rock or soul encyclopedias and reference books.
In fact, when Elsewhere went looking on our deeply bowed shelves they only appeared as a brief mention in an NME book from '78 between Cat Mother and the All Night Newsboys (debut album produced by Jimi) and Harry Chapin.
Fair enough, just four albums in the Seventies then nothing for a decade, but even so, they had some interesting connections and delivered refined Southern rock'n'soul.
In fact their second album In One Eye And Out The Other from '76 was recorded in the famous Clover Studios in LA with the legendary bassist Donald 'Duck' Dunn and guitarist Steve Cropper (MGs, Stax sessions etc), the latter also producing.
Also on hand were saxophonists Jim Horn and Bobby Keys, the soon-to-be hit-maker David Foster, percussionist Willie Hall and other luminaries.
Ernie and Earl both take lead vocals, Earl the main and exceptional guitarist, and they wrote everything (with Cropper getting a credit on the title track).
It was on the Asylum label and the Cates were managed by Elliot Roberts (Neil Young, Joni Mitchell, CS&Nash, Tom Petty and more).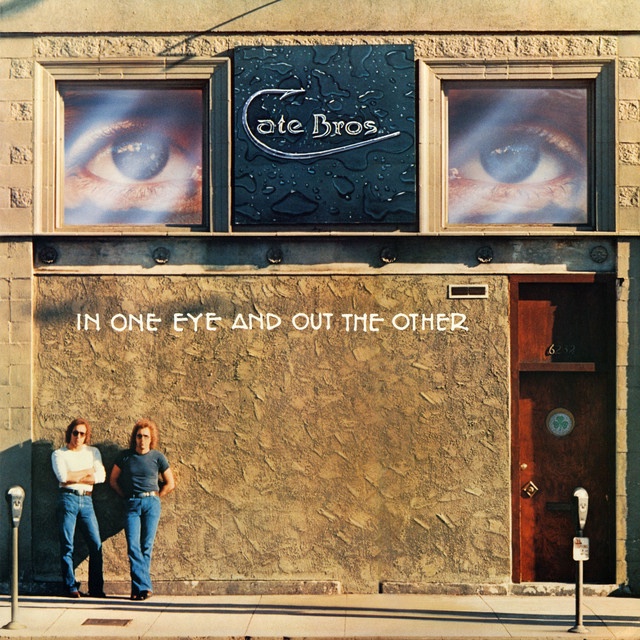 That is quite some assembly of talent and support for two guys who barely rate a mention or a memory these days.
And that's a shame because their white-boy Southern soul shines up beautifully on In One Eye, especially on slow burners like the low-lights Can't Stop, Music Making Machine, Let's Let It Be and the sultry Give It All to You which is close to early Philly disco-soul.
Certainly there are flat spots in terms of songcraft (Stuck in Chicago, I Don't Want Nobody Standing Over Me) but when it works – as on the broody soul-funk of Start All Over Again (with Foster on organ) and the horn-punctuated Travelin' Man with Keys and Horn – this is genuinely good stuff.
Located at times somewhere between Al Green, Willie Mitchell and Boz Scaggs, the soul end of Americana (and the Doobie Brothers) and on the country side of slow Stax, In One Eye And Out The Other is a mature and sophisticated collection of superbly played adult, funky Southern soul.
So, the Cate Brothers.
Are they gone and forgotten?
They shouldn't be: a few years after this and two other albums they teamed with the Robertson-free Band members and toured, recorded again in the Nineties and these days are apparently still touring in their natural home, the South.
More than can be said for the long-forgotten Cat Mother and the All Night Newsboys or the late Harry Chapin.
.
You can hear this album on Spotify here.
.
Elsewhere occasionally revisits albums -- classics sometimes, but more often oddities or overlooked albums by major artists -- and you can find a number of them starting here
.