Graham Reid | | 3 min read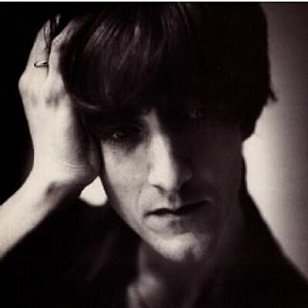 Manchester's Vini Reilly -- who steered Durutti Column through scores of studio albums and many side-projects from the late Seventies until fairly recently -- probably only ever earned enough to pay the mortgage . . . and never enough to pay it off.
Respected, nervous, anorexic and almost popular sometimes, he was always his own man.
Reilly – in his mid Sixties at the time of this writing and suffering the effects of a stroke in 2010 – is an idiosyncratic writer and performer.
He is one of those who has been part of rock culture, but never really of it.
Durutti Column – the misspelling of the name of the Thirties Spanish anarchist Buenaventura Durruti – were the first artists signed to Tony Wilson's famous Factory Records (although Joy Division's Unknown Pleasures appeared before their debut Return of the Durutti Column).
The Factory label was home to Joy Division and New Order, Happy Mondays, Cabaret Voltaire, A Certain Ratio, Section 25 and many others, and Durutti Column had very little in common with any of them, except maybe a passing nod to A Certain Ratio.
A few years ago Elsewhere shone a spotlight on Durutti Columns' early years and some of the details of his career are there.
But in our on-going series of albums pulled from Elsewhere's shelves and considered this Durutti Column album from '87 was picked at random.
Reilly is a superb guitarist: he has roamed effortlessly between Anglo-folk acoustic and a very refined and glistening English edition of Tom Verlaine's spiraling electric playing.
But for this diverse collection of 11 pieces on the original album (expanded in 2018 to a three CD set with additional work from the same period and live material) he had other avenues to explore.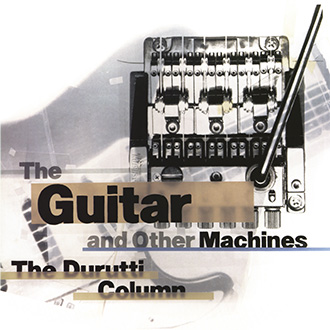 Factory's Wilson had given him some electronic equipment (including a drum machine and a sequencer) which he delighted in programming and with drummer Bruce Mitchell, producer/bassist Stephen Street and other guests (including some vocalists on three pieces).
He bridged a kind of light techno and his own acoustic and squirreling electric styles: the former on the vaguely Spanish interlude USP, the latter on the staccato moodiness of When the World with subtle vocals by Pol and trumpet by Tim Kellet, and again on the six minute-plus LFO Mod.
If Wilson was hoping Reilly might come up with something danceable to meet the New Order audience he would have been disappointed because the beats here are more restrained and akin to a walking pace, and the embellishments from violin, viola and vocals are muted and inwards looking (Bordeaux Sequence with the faintest whiff of Kraftwerk).
English Landscape Tradition is a standout for its quiet pastoralism (albeit underpinned by a drum programme) which takes you somewhere very English but with tropical warmth.
The album however opens with its arresting statement Arpeggiator – written by Reilly and Mitchell – with synths bubbling away, rhythmic slashes and real guitar grit. Played loud it is Reilly on the set of an increasingly menacing sci-fi movie.
The album never rests in one genre – other than perhaps that of Reilly's own making – and by being out of time back on release it has endured very well.
As British reviewer Ian Canty said on the 2018 release of the expanded edition, "[the album] works more as a whole than as individual tracks. Reilly employs the instruments and sounds available and melds them to his own particular ends (with of course much help from his fellow musicians), in the same way that a painter uses different colours/shades".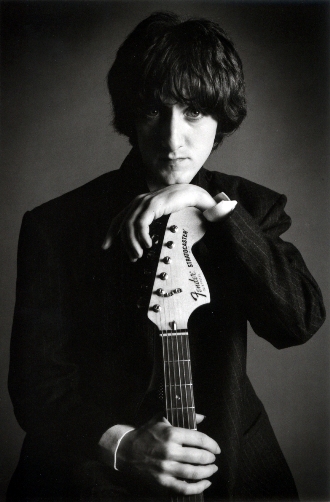 The final track on the original album was Don't You Think You're Funny which is a delightful 100 seconds with Reilly singing within the centreground.
He's there . . . but not to the fore.
And the album is very much like that, with only a few exceptions this music is there . . . but not to the fore.
It weaves its way into you courtesy of those slightly dated but withheld synths and programmes, and of course Vini Reilly's often glistening guitar.
At the time this sixth album by Durutti Column was very well received . . . but I doubt he managed to pay the mortgage off.
.
You can hear a slightly expanded reissue of this album at Spotify here
.
For more on the Durutti Column albums at Elsewhere start here.
.
Elsewhere occasionally revisits albums -- classics sometimes, but more often oddities or overlooked albums by major artists -- and you can find a number of them starting here