Graham Reid | | 2 min read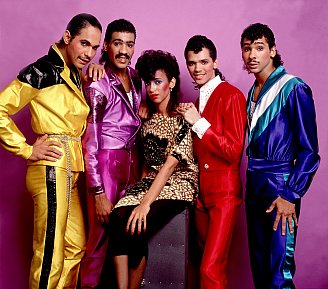 In this on-going series of articles about albums randomly pulled off the Elsewhere shelves for consideration, they've all made sense and have a memory/backstory somewhere.
Except, so far, this one.
In a Special Way on Motown by the dance/disco r'n'b-cum-ballad band from Detroit is a mystery to me: I have no idea why I have it or where I got it from.
It is in mint condition (looks like it has never been played, certainly never by me) and I can only think I bought it on the strength of the cover, as I have been wont to do.
I know this isn't really mine because I was never drawn to albums where the songs have titles like Be My Lady, Love Me in a Special Way and Baby Won't Cha Come Quick.
Anyway, in places it delivers as much falsetto as a Michael Jackson album and you can't fault the musicianship from keyboard player/producer Eldra DeBarge and the likes of Greg Phillinganes, James Jamerson, Nathan East, Carlos Rios, Paulinho Da Costa and other famous session players.
This was DeBarge's third album for Motown and further "research" tells me that the family band of DeBarges opened for Luther Vandross and there were two singles from this album: the ballad Time Will Reveal written and sung by Eldra and his sister Bunny, and Eldra's equally slow Love Me in a Special Way (which isn't as salacious as the title suggests).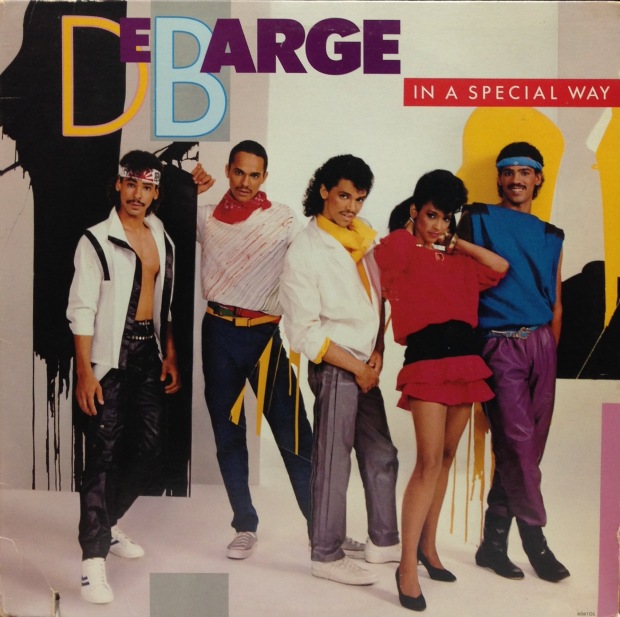 But, more importantly . . . brother James eloped with 18-year old Janet Jackson the following year. Which might explain his Michael-lite but upbeat Be My Lady and Need Somebody, the former which would have been my pick for the dancefloor.
The bubbling funk of I Give Up On You was co-written by James with Billy Preston.
There's a curious lack of sensuality and sexuality here – perhaps because they are siblings? – and that gives the album a kind of innocence and it sometimes sounds quite juvenile (James on Need Somebody).
Only James' Be My Lady gets slightly close to adult matters when he says how "I love to see your sexy body" to a hook something close to Michael Jackson's Wanna Be Startin' Somethin'.
Even the r'n'b pop of Baby Won't Cha Come Quick is more highschool romance than steamy motel at midnight.
The most musically interesting song in terms of delivery, arrangement and backing vocals is Bunny's A Dream which is a lovely ballad. But again the sensuality is dialed right down because . . . well, the moment of being in each other's arms was just a dream.
That's a high school essay right there, right? "Then I woke up and it was all a dream".
In a Special Way goes back to its special place on the shelf where it had remained invisible to me for Lord knows how many years, if not decades.
.
You can hear this album on Spotify here.
.
Elsewhere occasionally revisits albums -- classics sometimes, but more often oddities or overlooked albums by major artists -- and you can find a number of them starting here