Graham Reid | | 3 min read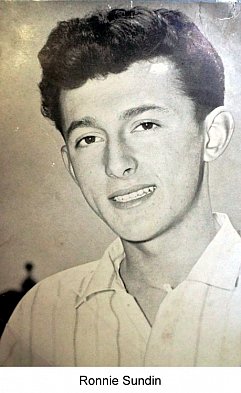 Although we are right to celebrate our musical pioneers and predecessors, there is serious danger of falling into the myth of exceptionalism, the belief that New Zealand artists were all pretty great and those obscure albums being resurrected from secondhand stores are lost works of art.
Well let's be frank, some artists were mediocre and very few albums from the Sixties particularly – which is what most people seem to get nostalgic about – are lost classics.
Not that long ago I wrote an article about Wellington's Dedikation for audioculture and subsequently received a few e-mails telling me that the group's sole album from '69 was an absolute blinder, a Great Kiwi Album and so on.
It was all covers, some interesting, a few barely serviceable and others just ordinary.
All due respect to the band and those who remember them after six decades, but – while some of them had interesting careers – the album wasn't that great.
I was privy to a conversation in a secondhand record shop recently – I wasn't eavesdropping, they were loud talkers bragging about obscure New Zealand albums they owned – and the name Ronnie Sundin came up.
Sundin was a brief teenage sensation in very small circles for a while in the late Fifties and early Sixties who left a modest body of work: seven singles, an EP and a 12-song album which included five of those singles and their B-sides.
I've got the album and . . . More of that in a moment.
The two guys in the record shop were saying what a great pop star he had been, how few people knew of him these days (that was delivered with contempt for the ignorant) and that his album was a Kiwi must-have.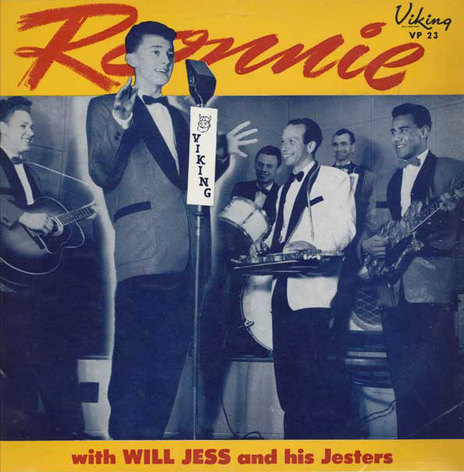 Well, I have it (autographed too, but that's by-the-by) and . . ..
At the time, edgy rock'n'roll had just about run its course what with Buddy Holly being dead, Chuck Berry in jail, Bill Haley a fading star, Little Richard back in the church, Elvis in the army and Jerry Lee Lewis reviled by right thinking people for marrying his teenage second cousin (while still married to his second wife).
Smart and often unscrupulous managers, promoters and record company types started to fill the gap with handsome, often vacuous, young male singers who took a good photo but often couldn't sing a note. Fabian for example.
It was a time of manufactured teen idols -- we wrote about this period here -- in the UK (courtesy of Larry Parnes) and the USA (check Stan Freberg's hilarious poke at the phenomenon here).
And in this country.
Aucklander Ronnie Sundin formed a skiffle band in '57 (the Barnyarders) and his neighbour was, fortuitously, the great Bill Sevesi who gave him some advice about breathing techniques in advance of a radio amateur hour appearance that night.
Sevesi – who also went by the name Will Jess – later invited him onto the bill at his Auckland Town Hall concert where Sundin sang Waltzing Matilda and was well received.
It, along with Sea of Love on the A-side, was Sundin's debut single for Viking with Jess and his Jesters backing him.
It sold astonishingly well: some reports suggest 300,000 copies which seems improbable in a country with a population of only two million at the time.
But 15-year old Sundin was definitely a star: he apparently sold out the New Plymouth Opera House for four nights and was mobbed wherever he went.
He didn't enjoy the experience.
His sole album – we might even call it a compilation? – is mostly covers (Lili Marlene, Mean Woman Blues, Waltzing Matilda, a lame version of Jack Scott's swaggering The Way I Walk) and a couple of notable locally-written songs, Sam Freedman's Christmas song Best Wishes and Sevesi's Teenage Beat (which Max Merritt covered to much greater effect).
The fact is, Sundin wasn't a very good singer. He lacked the strength and projection to deliver rock'n'roll convincingly which is why the song selection veers towards MOR, populist stuff and ballads.
In his book Blue Smoke, author Chris Bourke quotes Viking Records' Murdoch Riley telling Gordon Spittle in '92, "[Sundin] had a light voice, but certain numbers suited him well. It was soft rock'n'roll not heavy."
And that was why he was backed by Sevesi's group; "If we had put a solid rock band behind him we would not have heard him."
You only need to hear his insipid version of Moo Cow Boogie Blues for the evidence, or Lili Marlene, or the rockabilly-lite Waltzing Matiltda, or Mr Blue where he makes Cliff Richard and Johnnie Ray sound like ballsy rockers, or . . .. . .
We actually didn't hear much of Ronnie Sundin after the album either.
The pressures were too much (his didn't much like doing covers but . . .) and despite a new band the Embers, he was out of the game within a couple of years.
Ronnie Sundin wasn't manufactured as some young teen stars were at the time, the outpouring of acclaim for him seems genuine.
But it was probably more due to the absence of the real thing, and his passable good looks, that he became a short-lived star.
But as to the album?
If those guys in the record shop feel they must have it then I wish them luck in their search.
I can only think disappointment awaits when they drop the needle.
.
Elsewhere occasionally revisits albums -- classics sometimes, but more often oddities or overlooked albums by major artists -- and you can find a number of them starting here