Graham Reid | | 1 min read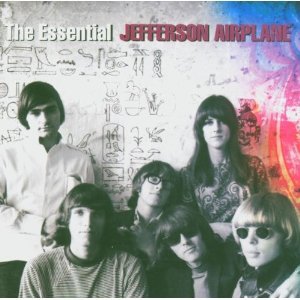 With so many young bands being influenced by psychedelic music, it is interesting to go back to the source, and Jefferson Airplane were certainly there at the start of the wave which came out of San Francisco and Ameria's West Coast in the late Sixties.
But whereas the Grateful Dead, Quicksilver Messenger Service and others took to lengthy explorations and extrapolations of tunes, Jefferson Airplane -- like Moby Grape, Country Joe and the Fish and others -- mostly worked with a pop-length economy.
Which explains why -- aside from them being great stand-alone songs -- they had hits with Somebody to Love and White Rabbit.
They also had some beautifully melodic material (Lather) alongside the urgent stuff (the much overlooked It's No Secret, Plastic Fantastic Lover), the trippy (Blues from an Airplane, Good Shepherd, When the Earth Moves Again, the much maligned Pretty As You Feel) and the lesserly affecting and strident calls to arms (We Can be Together, Volunteers).

There is plenty about Jefferson Airplane here (and some later solo material by various members considered here), but for a one-stop double disc which has the sublime (Wooden Ships) alongside the sometimes a-bit-silly-really (3/5th of a Mile in 10 Seconds), this is the place to start.
And at just $13 at JB Hi-Fi stores here, that makes the Jefferson Airplane this week's Bargain Buy.