Graham Reid | | 1 min read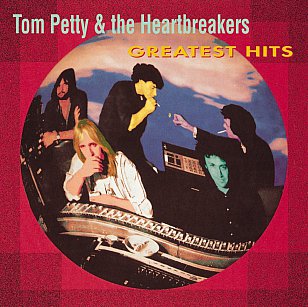 Here's my theory about the early acclaim afforded the latest Tom Petty and the Heartbreakers' album Hypnotic Eye.
Word went out -- from Tom? - that this was a real rocking return to their classic period and, on the evidence of just the first few songs (which are tougher than most of his recent work) the critical community lined up behind Rolling Stone writer David Fricke and his ilk who bought that line.
In fact, once you get past that opening salvo the songs rarely reach that kind of "return to" attitude and in fact some are rather limp.
And I said as much in my review.
If you want to hear that classic rock sound of Petty -- and who doesn't? -- then albums like this are where you turn. Here are 18 songs from American Girl, Breakdown, Listen to Her Heart and I Need to Know through Refugee, Even the Losers, You Got Lucky and I Won't Back Down to the more soft songs like Free Falling, Into the Great Wide Open and Mary Jane's Last Dance. It closes with their cover of Thunderclap Newman's Something in the Air.
It is on album like this one (or even better this one) where you get a more true sense of Petty/Heartbreakers rock.

But we are pointing in this direction right now becase this album is just $10 from JB Hi-Fi stores here . . . and that makes it very decent starter pack on Petty at a cheap entry point.
One for the car?
There's a whole lot more on Petty -- some of it rather funny -- at Elsewhere starting here.