Graham Reid | | 1 min read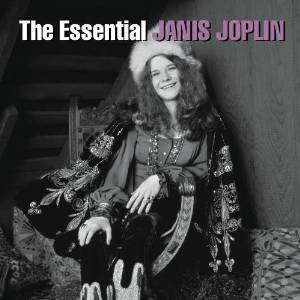 Seeing Beth Hart work herself into a sweat just two songs into her set at the Powerstation recently was a reminder of a time when women singers were real rock'n'roll blues belters.
Hart -- who played Janis Joplin in a theatre production -- comes from that lineage and seems almost an anachronism these days when so many young women affect the role of a fragile naif.
Singers like Hart, Joplin, Genya Ravan, Grace Slick and others were never girls, they were women.
Joplin unfortunately was also up there competing with the men and proving herself among the more hard living of them. To her cost of course. Dead at 27.
She packed a lot of great music into her short professional career -- which only lasted a bare five years -- and she was one of the great blues and soul stylists of her generation.
The evidence is collected on this 31 song double disc (the final track a lengthy Medicine Head remix of her a cappella Mercedes Benz) which reaches from her Kosmic Blues through live material (including Ball and Chain and To Love Somebody) to her more considered sound on her postumous album Pearl (Me and Bobby McGee, Bobby Womack's Trust Me and the gospel flavoured Get It While You Can).
From start to finish you are left in no doubt that here was a woman who was a great, committed interpreter of a lyric who could pour her soul into a song.
And wasn't shy of working up a sweat.

The bad news is Joplin has been long gone and is barely mentioned these days, the good news is this double disc is just $10 at JB Hi-Fi stores here and at that price you can buy two . . . and give one to an aspiring girl singer.
There is a deeper consideration of Janis Joplin here.