Graham Reid | | 1 min read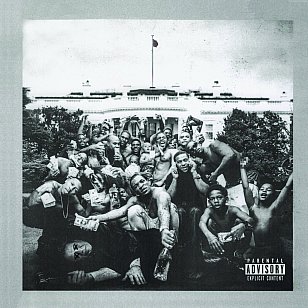 Although Elsewhere certainly heard this exceptional album last year, because we didn't actually write about it Lamar's masterwork couldn't be considered for inclusion in our Best of Elsewhere 2015 list.
Had we reviewed it, we would have joined the global chorus acclaiming this amalgam of contemporary rap and r'n'b, jazz, Sly-style funk, Tupac, rap-adelic backdrops and solid soul where styles morphs with cool confidence, considered braggadocio coexists with sensitive soul searching, and the delivery mechanism was terrific, memorable songs.
Lotta talent imploded on To Pimp a Butterfly also: Snoop Dogg, George Clinton, Ron Isley, Bilal . . .
And he deals with serious stuff like the bubbling and sometimes explosive race relations in his homeland, and the street struggle as much as dealing with success. It's explicit but also funny in places.
To Pimp a Butterfly is a rare album and the reason we mention it now about 10 months after its release is that it is one the slew of albums in the two-for-$20 deals at JB HiFi stores here. A bargain buy for sure.

Others in the deal include the Compton album, Mark Knopler's Tracker, Keith Richards' Crosseyed Heart, Amy Winehouse's Back to Black . . .
Also Lamar is headlining the inaugural Auckland City Limit Festival on March 19 at Western Springs (see other acts here).
Get prepared by picking up this album which Mojo magazine placed as the second best of 2015 saying, "a thought-provoking stew of words and music, anger and hope".