Graham Reid | | <1 min read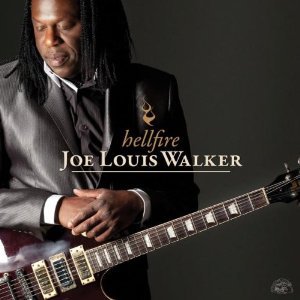 From the opening title track this often incendiary album is a conflagration fed by tough blues, psychedelic guitar playing and Walker's frequently soulful voice.
He reaches to the fist-tight Chicago style (I Won't Do That) but also invites in Elvis' backing group the Jordanaires for the raw testifying of Soldier for Jesus ("on the frontline fightin' the devil all the time") and the funky pop-step of Don't Cry which sounds like a radio hit in a better world.
Equally though, he hits an after-work pedal-to-the-metal groove on Too Drunk to Drive Drunk (which you'd also love to hear someone like Little Richard roar and piano-hammer his way through with Stevie Ray on guitar) and turns the mood down for the winelight ballad I Know Why.
And he closes with road-rockin' country-fried treatment of Hank Snow's Movin' On.
Walker last appeared at Elsewhere with his Rhythm and Blues Cruise album which was good as far as it went, but this one really is where you should tune in for its blues-based diversity.
He's an artist deserving wider recognition.
Want more blues? Then start here.