Graham Reid | | <1 min read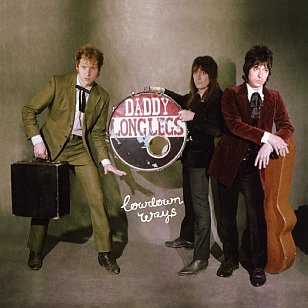 Along the line of rubbed raw blues and minimalist swamp rockabilly which runs from Muddy Waters, early John Lee Hooker and Howling Wolf through the Jon Spencer Blues Explosion, the Cramps and RL Burnside, this New York-based trio of guitar, drums and a honking harmonica/singer have invited acclaim from the likes of Lenny Kaye for their basement punk approach to the idiom. And the now-late Kim Fowley is heard acclaiming them on their excellent live album Rides Tonight of 2015.
And they certainly sound like they'd be lot of energetic fun live as they incite hoots and howls, foot stompin' and an appreciation of the familiar in the way that early Dr Feelgood had with dirty r'n'b and early rock'n'roll.
Recorded in Chicago – and that seems appropriate – they do come off as the noisy sum of their influences on this debut for Yep Roc.
Their natural home however would seem to be the stage although this certainly rewards a hard hit on the volume level on material like the stalking Pink Lemonade, the Boom Boom Boom tropes of JLHooker on Mornin' Noon and Nite, Snagglepuss and Wrong Side of the River.
However in this 12 song selection, Winners Circle is an odd pop-rock, Back Door Fool pulls them into country and the rowdy and referential Be Gone adds little to what they've delivered elsewhere.
Sample this selectively and you'll be queuing to see them live if you ever got the chance.