Graham Reid | | 3 min read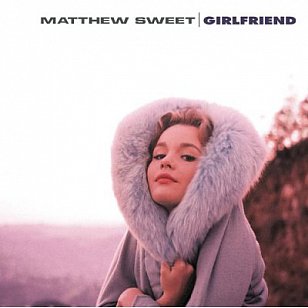 Bitter irony is how Matthew Sweet's small but devoted following might describe his profile and measure of success in the past decade.
This gifted singer-songwriter, power-pop rocker and fine interpreter of a lyric gathered kudos for the Under the Covers albums he did with former Bangle Susanna Hoffs.
Yes, it's good to know he's picking up change and the albums aren't without interest -- but for an artist who always was just about to make it big in the Nineties you'd have hoped he would be discovered for what he does for himself rather than who he's covering.
Sweet's Girlfriend of late '91 ushered in what was a golden period for him as a songwriter, and it seemed -- after a faltering start -- the timing was right. Although it hardly looked it to him at the time.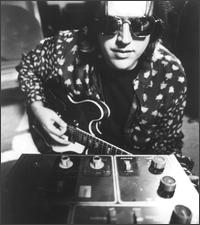 He'd been recently divorced and the album was tentatively entitled Nothing Lasts, but then he fell in love and other songs came through.
The result was an album of changed and changing moods in its lyrics: philosophical doubt in Divine Intervention; venomous in I Thought I Knew You; despair but relief the pain of separation is over in You Don't Love Me; the sunshine of new passion in songs like I've Been Waiting and the title track . . .
And all of these were crafted into powerful and/or moving songs with the help of Richard Lloyd (Television), Robert Quine (the Voidoids and Lou Reed's bands), Greg Leisz on lap steel and Lloyd Cole.
Drummer/producer Fred Maher and Sweet agreed before the sessions that the sound would be direct and raw where needed, and that Sweet would do his own backing vocals. The sound was rougher around the edges -- but more coherent -- than his previous albums and in that he had the luck of a sudden sea-chaneg in the music business.
Nirvana's Nevermind had been released just six weeks before and, as engineer Jim Rondinelli said, "people were scrambling to find music that was guitar-driven, loud and edgy".
In that Quine and Lloyd were instrumental in getting the record past radio DJs who might recoil a little from Sweet's unassuming name and previous albums.
Sweet's character was revealed on a powerful promo-only disc (Goodfriend) released later which included even more emotionally wrought versions of some of the Girlfriend songs recorded at home acoustically or live. He announces I Thought I Knew You as "a song of bitterness and betrayal".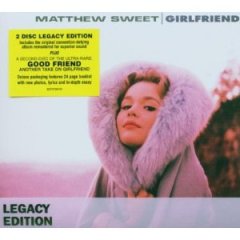 He also threw in a thrilling live version of Neil Young's Cortez the Killer (with Scarlet Rivera on violin and cellist Jane Scarpantoni), and a home tape of John Lennon's Isolation recorded at the time -- and which act as useful reference points.
In 2006 Girlfriend and Goodfriend, essential companion pieces, were released together as the Legacy Edition of Girlfriend.
Sweet followed up Girlfriend with relentless touring and the fine album Altered Beast (which contained the dark Someone to Pull the Trigger which he unveiled on Goodfriend).
In '95 he consolidated his reputation for power-pop with often penetrating lyrics on 100% Fun (which opened with Sick of Myself from a line in Kurt Cobain's suicide note, and which almost topped the Billboard Modern Rock charts).
Sweet continued to release albums throughout the late Nineties and earlier in this decade but along the way lost Quine and Lloyd, and most failed to spark interest other than within that loyal following.
And then came the Under the Covers albums . . .
To catch Matthew Sweet at a career high and doing what he does best, it is to Girlfriend we would first look. It's an exciting, sometimes troubled journey after that. But a journey worth taking.
Matthew Sweet is interviewed here right on the threshold of success after two cracking albums in a row, Girlfriend and Altered Beast.
These Essential Elsewhere pages deliberately point to albums which you might not have thought of, or have even heard . . .
But they might just open a door into a new kind of music, or an artist you didn't know of.
Or someone you may have thought was just plain boring.
But here is the way into a new/interesting/different music . . .
Jump in.
The deep end won't be out of your depth . . .