Graham Reid | | 3 min read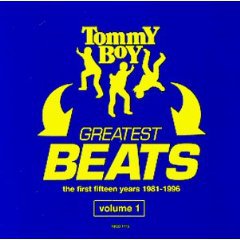 Hip-hop is such an integral part of music today that it is hard to believe radio stations once proudly announced "no crap, no rap".
Half a century on -- with everyone from classical quartets, gospel legend Mavis Staples, alt.country singer Steve Earle and stadium-shakers U2 using scratching and samples -- the tools of hip-hop have crossed genres and styles.
Middle-class suburban white kids have adopted gangsta clothes and poses, and any debate about whether white men can rap dissipated in the face of the crossover success of Eminem. Then there was nu-metal which fused (sometimes the worst of) metal and rap.
Today an aggressive style -- the trickledown from gangsta and the East Coast v West Coast wars of the 90s -- is everywhere, but back in a more innocent time, when rap was emerging from dance clubs in New York, there was a joyous sense of sonic discovery. And even back then those innovators making the music recognised no barriers when it came to sampling.
Bronx DJ Afrika Bambaataa for example was a big fan of electrobeat artists like English techno-rocker Gary Numan, German avant-minimalists Kraftwerk and Japan's Yellow Magic Orchestra whose records he scratched and sampled. For his '82 breakout single Planet Rock he hauled together bits of Kraftwerk's Trans Europe Express and a slice of the Babe Ruth track The Mexican based on a tune which was originally composed by Ennio Morricone for the Sergio Leone spaghetti western For a Few Dollars More.
That innovative track -- tailgating the success of the breakthrough Rappers Delight by the Sugarhill Gang and Grandmaster Flash's Wheels of Steel -- went global and the small label Tommy Boy found itself having to find new premises other than founder Tom Silverman's apartment. And it started filling orders from New York stores which once ordered 50 copies and were now demanding 5,000.
Tommy Boy was on its wobbly way and if some of what it released didn't quite match that success the label consustently released innovative hip-hop driven by dance beats -- perhaps in part because Silverman came out of the disco era and had his heart and feet in the dance clubs and street parties where hip-hop's roots also were.
Tommy Boy scooped up some artists who went on to much greater things and this first volume of four classic compilations has key tracks from the likes of Afrika Bambaataa (Planet Rock), Naughty By Nature (the cynical Everything's Gonna Be Alright which samples Boney M's version of the Bob Marley title), Digital Underground (the mashed up Doowutchyalike), De la Soul's debut 12" Plug Tunin' (which reinvigorated the label when it was shaky in the late 80s) and tracks by ground-breaking acts like Stetsasonic, Total (featuring Notorious BIG and produced by Puff Daddy aka P Diddy), Queen Latifah (with Monie Love on the thrilling Ladies First from '89) and Afrika Bambaataa with the Godfather of Soul James Brown on Unity.
What makes this collection so crucial is you can hear the sense of excitement as the rappers, scratchers, samplers and producers (like Arthur Baker) discover possibilities and embrace the rapidly developing technology. There is also a joyous celebration about many of the tracks, the excitement in lifting from Latin music, reggae, classic doo-wop styles (Tears by Force MDs, Club Nouveau's Lean on Me which lifts from the Bill Withers song) and techno-rock.
By the Nineties much of rap had become proscriptive as black artists sought to create their point of difference as white acts (Vanilla Ice!) invaded their turf. Shades of the blues of two and three decades previous, huh?
But on this thoroughly enjoyable non-chronological collection you can hear the delight in discovery, and it is infectious.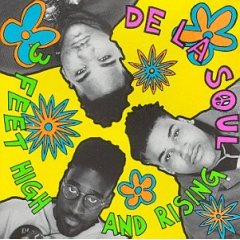 And yes, once sampled you certainly do want to grab the other three discs in this series, and will doubtless want to explore Grandmaster Flash, other early tracks by Afrika Bambaata and Queen Latifah, and that classic De La Soul album 3 Feet High And Rising of '89 (which they considered so misunderstood their follow-up was De La Soul is Dead).
In the early Eighties hip-hop culture -- from rap to graffiti artists and breakdancing -- was the most exciting cultural movement on the planet. You can hear it in this free-ranging collection.
A cornerstone in building an Old School hip-hop collection.
These Essential Elsewhere pages deliberately point to albums which you might not have thought of, or have even heard . . .
But they might just open a door into a new kind of music, or an artist you didn't know of.
Or someone you may have thought was just plain boring.