Graham Reid | | 2 min read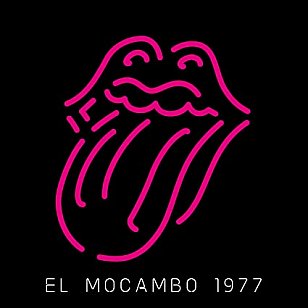 If the current reissue of the Clash's Combat Rock shows how damaging internal tension can be to a band's creativity – it's an indifferent and aimless album by a band pulling itself apart – the Rolling Stones, who'd had punks snapping at their heel and barking in their faces in 1977 ("No Elvis, Beatles, or The Rolling Stones in 1977" shouted the Clash's Joe Strummer) , showed how you could pull something thrilling out of adversity.
At time of this live appearance in a small club in Toronto in 1977, Keith Richards had been busted for heroin (the trafficking charge subsequently downgraded to possession) and the band were shaking.
Jagger had taken the helm of the group's finances and touring – when Richards got cleaner he baulked at Mick's control – and a huge new record deal looked in jeopardy.
The band had gathered in Toronto in advance of a massive American tour but Richards didn't show. When he did days later it was pretty chaotic after he was busted (again), Jagger was holed up with Mia Farrow and Margaret Trudeau, the young wife of Canada's prime minister, had become part of the entourage and was enjoying private time with Ronnie Wood to the delight of the local media.
Charlie Watts was moved to observe, "I wouldn't want my wife to be seen with the Rolling Stones".
Yet on the nights of March 4 and 5 in the sweltering club – which got through US$1,242-worth of beer apparently – the Stones did what they did best, played live on a small stage as a tight, blues-based rock'n'roll band.
Jagger kept the set rolling and his comments mostly pointed (he introduced the furious Star Star aka Starfucker with "Awwright Margaret" while standing in front of Mrs Trudeau) and the band reached right back to their earliest days for a set which included Little Red Rooster, Route 66, Around and Around, Muddy Waters' Mannish Boy and, most surprising, Let's Spend the Night Together.
Some tracks from the show (spruked later in the studio) appeared on the Love You Live compilation but now a full 23-song collection has arrived.
The Stones sound white hot as they sprinkled in hits (Honky Tonk Women, Hot Stuff, It's Only Rock'n'Roll, Brown Sugar, Jumpin' Jack Flash), favourites (Brown Sugar, Fool to Cry, Tumbling Dice, Melody) alongside what we now call "deep cuts": Tumbling Dice, Rip This Joint, Crackin' Up, Luxury, Worried Life Blues . . .
Richards and Wood are in synch with their weave of guitars (superb on Worried Life Blues, among others), the rhythm section of Bill Wyman and Charlie Watts ("a jazz drummer, only doing it for the money") in unimpeachable and guest keyboard player Billy Preston adds real depth in sounds which touch blues and gospel.
Jagger is utterly at ease fronting a band which had not only endured hard times but had also enjoyed a run of excellent albums from Beggar's Banquet, Let It Bleed, Sticky Fingers and Exile to It's Only Rock'n'Roll.
An impressive flush.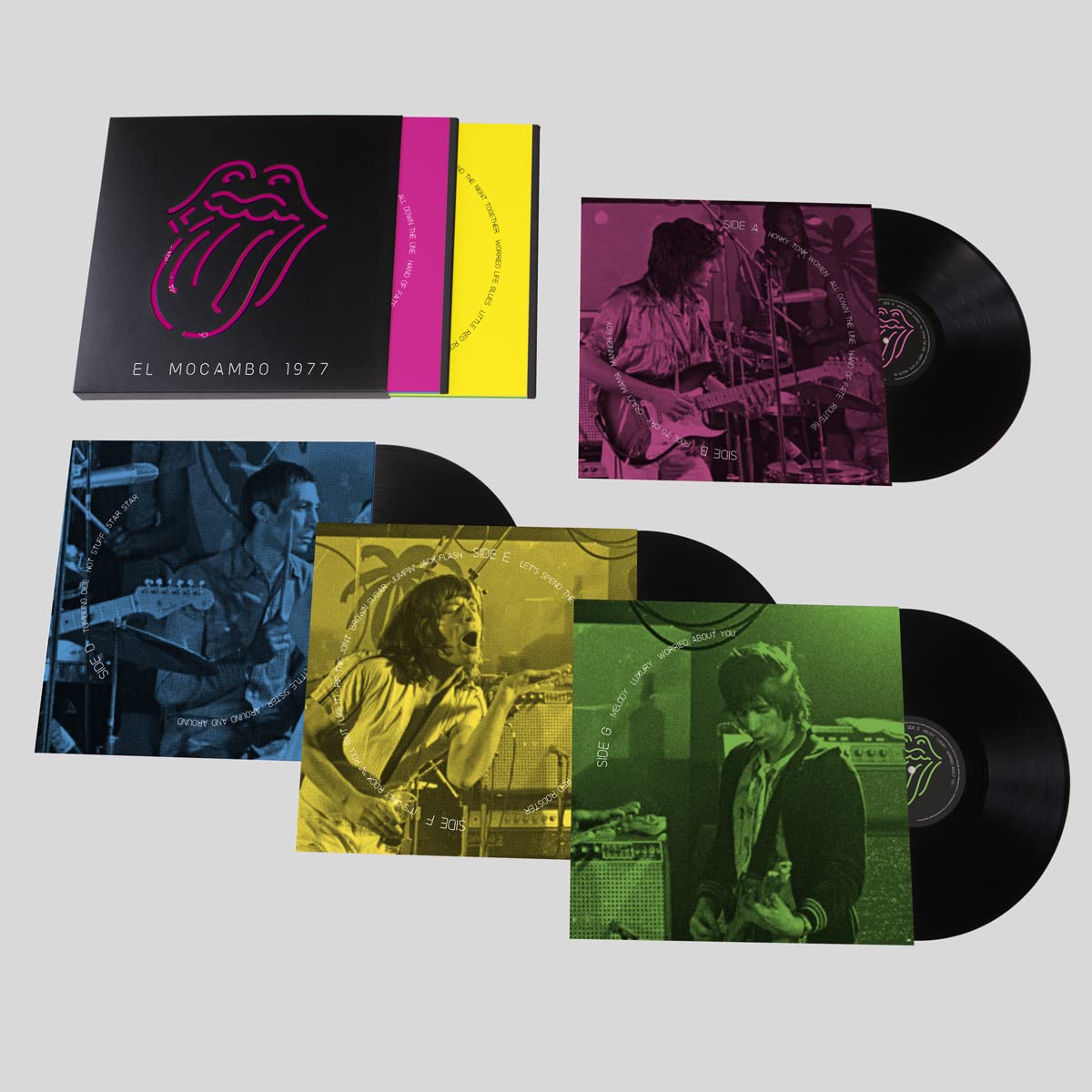 Their most recent Black and Blue had divided critics but from it Hand of Fate, Fool to Cry, Hot Stuff and Melody slip easily into the set.
Just before a thrilling Little Rooster (where the Wood/Richards team shine again and Jagger blows excellent harmonica) and after some slightly rambling comments from Jagger about percussion player Ollie Brown – a voice, Richards' -- says, "Listen man, don't let the audience hear, but what are we doing?".
Well, among other things, recording a classic, essential Rolling Stones live album – to be released 45 years later – as it happened.
.
Live at the El Mocambo is available on double CD, as a four album vinyl edition and digitally at Spotify here