Graham Reid | | <1 min read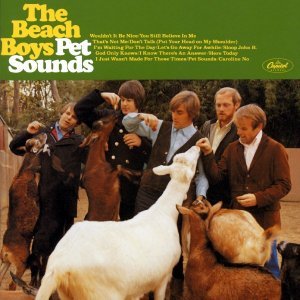 Much as we love this Beach Boys' album – except Sloop John B, no one can convince us that it fits the theme – we must surely have reached peak Pet.
There have been the expanded reissues, Brian Wilson (and others) interviewed repeatedly about it, the touring edition and even the Wilson bio-pic Love and Mercy which had a large dollop of the recording of the album as its emotional and conceptual centre.
But for those for whom the album remains unknown (or obsessives who want to immerse themselves all over again) this doco on Prime (Tuesday April 11, 8.30pm) offers recent interviews Wilson, Mike Love, Al Jardine, Bruce Johnston and David Marks alongside archival footage, outtakes, the songs deconstructed and so on.
As recently as last year Pet Sounds was -- again -- voted the greatest album of all time (in this case by Uncut magazine). So if you've been living in a cave in remote Afghanistan and have never heard it . . .