Graham Reid | | 2 min read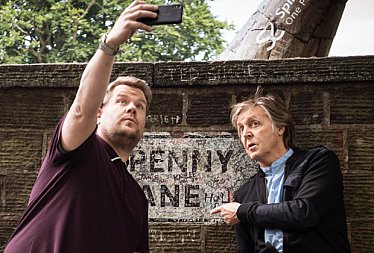 It goes without saying that Paul McCartney is a clever one, but he's also canny and has a keen business sensibility.
Aside from the misstep in letting Michael Jackson swoop in and grab control of the Lennon-McCartney catalogue (while he and Yoko were bickering about how much to pay, apparently) he has made very few mistakes in his his business dealings. And he certainly looks after number one.
Back in 2007 he – worth around $2 billion – had a new album ready to come out, Memory Almost Full.
But he was 65, had done 21 studio albums -- plus a few live ones, compilations and so on -- as well as the whole Beatles and Wings back-catalogues.
But few could probably name his previous album. People had stopped listening because there was just so much Paul McCartney music already in the world.
He was free of his EMI contract and could sign with any record label in the world.
He chose . . . Starbucks?
He went with people who sell coffee?
Why? Because he's smart and Starbucks had their own in-house label Hear Music.
The Starbucks/Hear Music deal meant his album was played in every Starbucks all over the world on the day of its release. That was 10,000 outlets in 29 countries (including China where he'd got no traction).
An estimated six million people heard Memory Almost Full. It immediately sold 500,000 copies.
People knew that McCartney had a new album out in a way that they probably hadn't for a decade or so.
Those who follow his career note that in advance of any new album he puts himself about telling Beatle stories and often hinting that maybe the lost Beatle track Carnival of Light might see the light of day.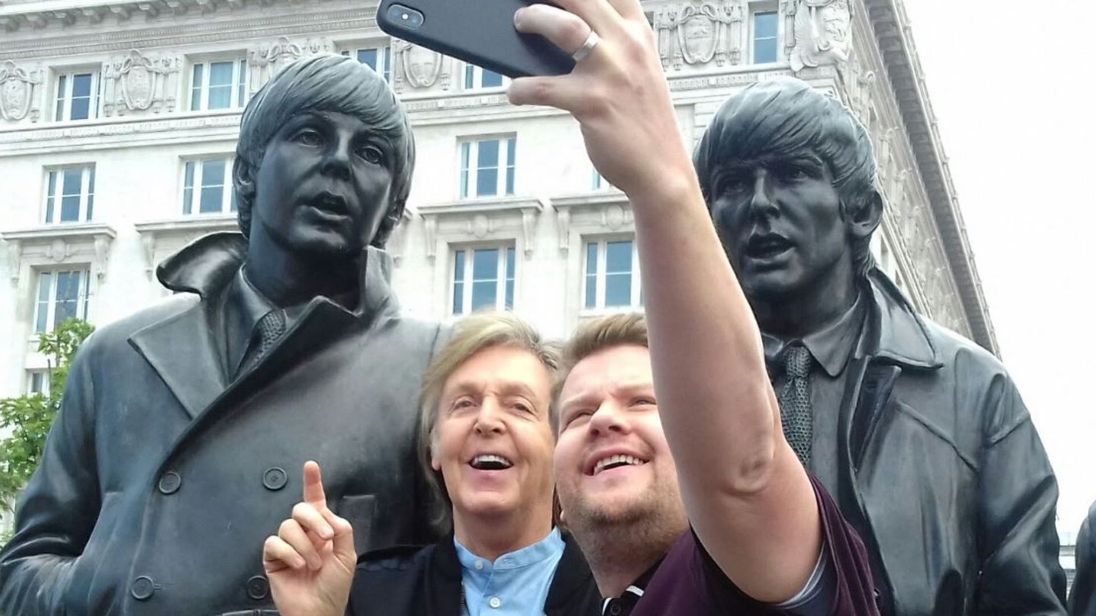 Interestingly he didn't play the Carnival hand in advance of his most recent album Egypt Station but he certainly spoke to a lot of media (telling Beatle war stories, suggesting the new album had a loose concept and so on), went back to Liverpool . . . and played a gig in a bar to unsuspecting locals.
It was a great wheeze and the set-up for a Carpool Karaoke session with James Corden where he went around his old hometown, reminisced ("my brother got married in that church"), shook hands with folk on the street, came off as a lovely natural felluh and sang along with his songs on the car radio.
Some sequences are hilarious as when he photo-bombs a couple getting their photo taken in front of a statue of the Beatles near the Mersey.
And it all seems to be done without security of the kind you might expect. It's a fun day out for both Corden and McCartney (and the people they encounter on the street) . And in the pub he drops in a new song from Egypt Station (Come on to Me).
He speaks candidly, goes back into his childhood home in Forthlin Road – now owned by the National Trust – for the first time in over 50 years and gets on the piano to sing When I'm 64, and Corden brings up the marijuana bust in Japan.
He asks the kinds of questions McCartney he probably hadn't been asked in years. McCartney doesn't sound in great voice but that hardly matters because . . . well, he's Paul McCartney and these are classic Beatle songs.
The Prime Rocks; Carpool Karaoke; When Corden Met McCartney is an expanded version of what has most frequently been seen. And it's actually lot of unpretentious fun.
The Prime Rocks; Carpool Karaoke; When Corden Met McCartney screens Wednesday 21 November at 8.30pm on Prime