Graham Reid | | 1 min read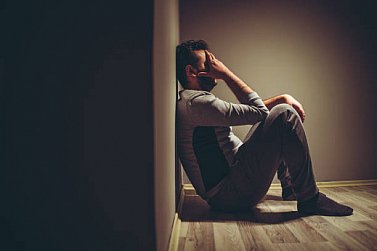 The world is awash with sad songs, but most along the lines of "I love you/I miss you/come back" are very obvious and mostly only affect the listener going through something similar.
The more subtle sad songs are those which invite empathy and take you to a place in outside of the obvious sentimentality.
In Janis Ian's beautiful At Seventeen and the Veils' Us Godless Teenagers, the writers are positioned slightly outside themselves and are looking on as much as they are involved. The sadness is inherent in the observation we share.
Then there are songs where we eavesdrop, one of the finest being He'll Have to Go in which we are there in the room as the man makes that call to his love and is aware she is with someone else.
Unrequited love can be impossibly sad, you need only think of that scene in Love Actually where he turns up at her door with his message on large cards for her to read as her husband sits in another room. At least in that case the wannabe lover walks away with some resolution.
In the great, ineffably sad You Don't Know Me written in 1955 by Cindy Walker and Eddy Arnold, the lover is in a similar position: she is with someone else and isn't even aware of the love and passion the singer feels for her. It seems at some point he may have had a chance to declare his love but the time passed and now he is just a friend, who aches in every part of his being for this one who shakes his hand but walks away.
The skeleton of the story is there but the lyrics leave it open for the listener to fill in the emotional gaps.
It's a country weeper in the hands of lesser talents but the great Ray Charles had a hit with it in the early Sixties when he brought country and soul together, and over the decades it has been sung by Charlie Rich, Elvis (it appeared on the Clambake soundtrack), Roy Orbison, jazz musicians Patricia Barber and John Scofield, Jerry Vale and, somewhat improbably, by Manfred Mann on their 1965 Mann Made album.
But here we default to the great, orchestrated version by Ray Charles where his impassioned vocal rises above the saccharine string and vocal backing.
Sad sad lyric.
.
But here too we add Alison Krauss' 2017 version where the characters are flipped, and it is just as sad.
You Don't Know Me
.
For more one-off or unusual songs with an interesting backstory see From the Vaults.