Graham Reid | | 1 min read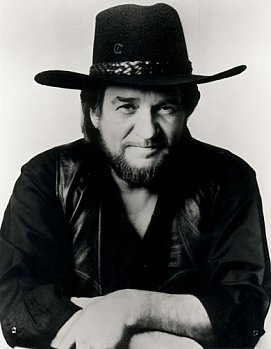 Just from the repeated electric strum here, Waylon Jennings was announcing a different kind of country music: and its minimal sound threw even greater attention on his lyrics which questioned the whole country music establishment as epitomised by the smooth Nashville Sound, the Grand Ole Opry and the Music Row writers cranking out generic songs.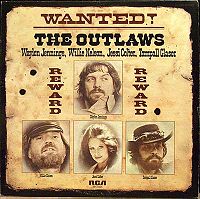 Long hairs and post-hippies had started to turn on to country rock via the Byrds, Flying Burrito Brothers and Gram Parsons. And Jennings -- along with Willie Nelson, Jessie Colter (Waylon's wife) and Tompall Glaser -- would officially launch the "outlaw" movement the following year with a compilation of their more edgy material.
The signs had been clear for anyone listening: Nelson and Jennings had wrestled creative freedom from their record companies in way that was previously unknown in country music; Jennings had been covering songs by Nelson (notably from his Phases and Stages concept album), Billy Joe Shaver and Duane Allman; Nelson was working on his Red Headed Stranger idea (murder and flight); the scene shifted from Nashville in Tennessee to Austin in Texas (a university town with liberal inclinations); dope was in the air . . .
An outlaw movement was gradually taking shape -- and this song was a clincher.
It questions the whole notion of Nudie suits (although Gram Parson's wore one, admittedly of his own design with marijuana leaves on it) and the Grand Ole Opry career path.
Waylon was by this time hard bitten and, like Willie, road tested: Jennings had been in Buddy Holly's Crickets and should have been on the fatal flight in '59 but lost his seat in a coin toss, and he was in his mid 30s.
He figured he didn't have the time or patience any more.
And so he and others kicked against the system, and a movement emerged -- the effects of which can still be felt in country music to this day.
Although it's fair to note that Hat Acts replaced the Nudie Suits in the Nineties, and the rebel image is carefully tailored for the marketplace.
But when Waylon asked this question about Hank Williams over that relentless strum he -- and everyone listening -- already knew the answer.
As he said, "It's been the same way for years, we need a change".
If it didn't, it would lead to murder on Music Row.
For more one-off or unusual songs with an interesting backstory see From the Vaults.