Graham Reid | | 1 min read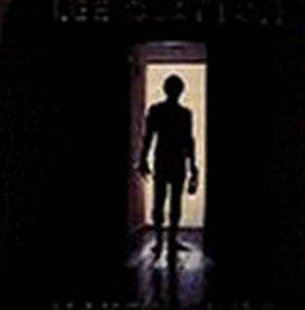 Rocking country singer Lee Clayton out of Alabama and Tennessee almost made the big time at the end of the Seventies with two exceptional albums, Border Affair and Naked Child.
In some ways he was ahead of his time and if they had arrrived around the same time as James McMurtry, Chris Whitley and a few others a decade later he might have been seen as a part of a tough-minded and poetic movement of blues-influenced country artists who'd grown up with rock music.
But Clayton was a man out on his own for the most part, an outlaw we might say -- and indeed he is the man who wrote Ladies Love Outlaws which Waylon Jennings had a big hit with and ushered in the Waylon/Willie Outlaw Movement.
There was a darkness about Clayton's music -- I Ride Alone was a typical title -- and he sang about tequila and cocaine damage, the dream of playing at Madison Square Garden and of apocalyptic visions from the Book of Revelations.
After the conspicuous commercial failure of those two album -- despite positive reviews -- Clayton's star began to slide and he only made one more studio album, The Dream Goes On.
But late in the Eighties he turned up with an album in a downplaying title, Another Night, which was recorded live in Oslo with a brittle Norwegian four-piece.
At the time I reviewed it I noted that it lacked some of the sheet lightning delivery which Clayton had brought to his earlier work and that most of it sounded just off target -- except for this track.
Industry is as powerful and angry a statement you will ever hear about the military-industrial complex and the band here -- all about half his age -- fire on all cylinders.
Lee Clayton seems to have disappeared -- his albums are constantly reissued on CD however, and Cat Power did a dull cover of his always ordinary Silver Stallion on her Jukebox album -- but he is not forgotten.
And Industry -- here lifted from surface noise vinyl for your pleasure -- is unforgettable.
.
For more one-offs, oddities and songs with a backstory see From the Vaults.