Graham Reid | | 2 min read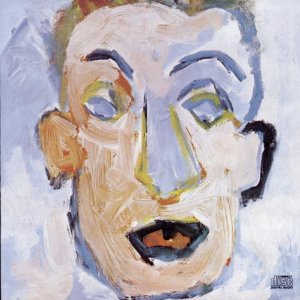 When Bob Dylan's 10th album -- the double vinyl Self Portrait -- was released in 1970 it was received with bewlidered or damning reviews, the most notable being Greil Marcus in Rolling Stone who began his abrasive review with "What is this shit?"
Fair call perhaps, because this mish-mash of odd covers (a ragged treatment of Paul Simon's The Boxer), instrumentals, standards (Let It Be Me, Blue Moon), country, blues, new originals and a ragged, myth-busting Like a Rolling Stone was shapeless, unpolished, eccentric and . . .
And probably another marker in his journey from being the unwilling "spokesman for a generation" to freeing himself from expectation and being able to explore all kinds of styles. Coming between the country-flavoured Nashville Skyline and the much more coherent New Morning of just a few months later (but recorded around the same time as Self Portrait), that argument would seem to stand.
Opinion varies as to Dylan's intentions for the album though: some say he really liked it, others say the number of covers was deliberate to deny his manager Albert Grossman any further royalties (their relationship was now fraught).
Listened to from this distance however many of the songs -- and the relaxed, not to say sloppy, feel -- make sense: the lovely and orchestrated original Belle Isle refers back to the Anglofolk tradition he always explored; songs like I've Forgotten More Than You'll Ever Know, Take Me As I Am and It Hurts Me Too could (with some imagination and recast into is current croak) turn up on any of his recent albums; and his boogie and blues tracks don't sound so far removed from much that he was doing in Woodstock after the '66 motorcycle accident and some of which appeared on the famous Basement Tapes.
Of course there is some truly horrible stuff, but there's an odd conspircy about The Boxer with its "lie-lie-lie" refrain. At that time when people poured over lyrics for hidden meaning some had interpreted this song ("I am leaving, I am leaving but the fighter still remains") as Paul Simon's swipe at Dylan for . . . Oh, abandoning folk, going into rock, retiring to the country? Who knows.
But in that light some made sense of Dylan's double-tracked and truly awful version, his rejoinder to Simon (while giving him royalties?)
And there are small gems throughout Self Portrait, notably his cover of Copper Kettle which he'd perhaps learned from Joan Baez who'd sung it previously.
As a tribute to moonshining -- making illegal alcohol -- it has a raw and unstudied feel about it (much as a moonshiner might sing it?)
Dylan had strings added to a number of songs on Self Portrait and both here and on Belle Isle they enhance the mood of reflective, pastoral reverie giving the songs a timeless and romantic feeling.
Self Portrait was a wilfully different album for Dylan to deliver when expectation was high after Nashville Skyline. Much of it would only make sense perhaps when the Basement Tapes appeared five years later and people could see how Dylan, from the late Sixties and into this period, was exploring that old time American music and, in his covers of songs associated with Presley and the Everly Brothers, his own history.
So perhaps Marcus' view of the album was . . . just a wee bit harsh?
For more oddities, unusual songs or lost classics see the daily postings at From The Vaults.