Graham Reid | | 1 min read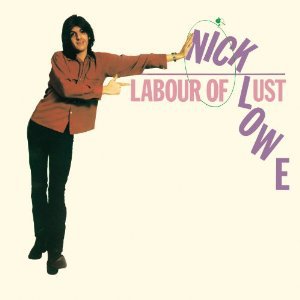 Nick Lowe's remarkable career to a kind of alt.American balladeer today began way back in UK pub rock with Dave Edmunds in the band Rockpile, a band dubbed "Dad's Army" in the late Seventies because they were all past 30.
But their fired-up rock also caught the attention of the post-punk crowd, Lowe was a producer in demand for the likes of Elvis Costello ("bang it down and tart it up" was his studio philosophy) and he scored critical acclaim with his debut solo album Jesus of Cool in '78 (aka Pure Pop For Now People in th States to take into account delicate Amerian sensibilities).
At the height of post-punk he wrote What's So Funny 'Bout Peace Love and Understanding (a hit for Costello) and his own Rockpile song Cruel to Be Kind underwent a revamp for his second solo album Labour of Lust in '79 (which included the song American Squirm, "I made an American squirm and it felt so right", which was cut from the US version and Endless Grey Ribbon substituted).
Cruel to Be Kind was minor radio hit and Lowe's songs were often lyrically smart and multi-layered . . . but he often married them to power pop with an edge of country rock. That he wasn't a megastar as he should have been is of little consequence now.
Labour of Lust has --as was Jesus of Cool -- undergone the reissue treatment and the bonus track is the long forgoten but chilling Basing Street, the flipside of his UK single Cracking Up, and Switchboard Susan in the States.
That neither of those singles did much chart damage means this, not a song but an observational spoken word piece, went largely unheard.
But here it is now for you.
For more one-offs, oddities or song with an interesting backstory check out the daily postings From the Vaults.