Graham Reid | | 1 min read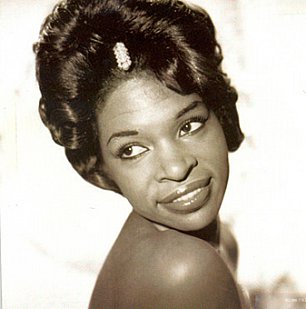 There's something very satisfying about don't-care-anymore songs. The world is awash with the luvvy stuff but every now and again a song comes along which says, "Yep, but I'm over you".
An Elsewhere favourite is Solomon King's exceptional Happy Again which really put that grand passion into perspective.
Yeah, I loved and I lost and am hurt. But jeez, life goes on . . .
They should make that one compulsory listening for those who think their world has ended because the love has gone. Life goes on.
And also this one by the soul/rhythm and blues singer Brown who later had the Sweet Inspirations (who famously went on to work Elvis) as her back-up singers. She had a big hit in '64 with the Goffin-King-penned Oh No, Not My Baby which was a hit again for Rod Stewart a decade later.
She also delivered the exceptional We'll Cry Together (below).
But Brown never really cracked the charts in any meaningful way although has always been much respected for her ability to cross from pop to soul and then on to r'n'b . . . and back again.
Word was her career at the Wand label was overshadowed when they decided to focus on someone called Dionne Warwick. But did Dionne ever deliver a don't-care-anymore song like this?
Funny how you can just get over someone, innit?
For more oddities, one-offs or songs with an interesting backstory use the RSS feed for daily updates, and check the massive back-catalogue at From the Vaults.