Graham Reid | | 1 min read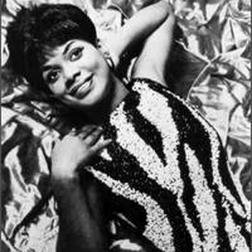 Before they found fame in 1967 with their orchestrated pop on the album Days of Future Passed (and the hit single Nights in White Satin), the Moody Blues out of Birmingham, England were just another pleasant and servicable pop band of the Beatles era.
On their debut album The Magnificent Moodies of '65 they had a stab at James Brown's I'll Go Crazy, the Berry-Greenwich tune I've Got A Dream, the Gershwins' It Ain't Necessarily So and a few originals, co-writes by singers Denny Laine (guitar) and Mike Pinder (piano).
The album was produced by Denny Cordell, with the exception of the reason for its release, their hit single Go Now which had gone to the top of the British charts the previous year (and which also reached number 10 in the US).
That single, sung by Laine (who left in late '66 and later joined Wings to be the loyalist who stayed on for Band on the Run when other group members quit), was quite exceptional -- but Laine mimicked almost to the note the original by Bessie Banks which had been released some months previous.
Banks from New York had been recording for a decade and when the Moody Blues version of Go Now (penned by her then-husband Larry and Milton Bennett, produced by Lieber-Stoller) took off fans of black artists were outraged that she should get so little recognition for her original which has backing by the Sweet Inspirations (which included Cissy Houston, mother of Whitney).
But the post-Beatles British Invasion was in full swing so American DJs were grabbing on to any British acts and so played the Moody's version rather than hers.
She later said when she first heard the song on the radio she thought after the opening line that it was her version, so faithful was Laine's delivery.
The Laine-era Moodys never had another hit, and Banks' career didn't even get started in the charts despite her great treatment of this minor classic.
This track is lifted from the third volume of the Theme Time Radio Hour double discs which collects music played by Bob Dylan on his radio show (see here).
For more on-offs or songs with an interesting back-story see From the Vaults