Graham Reid | | <1 min read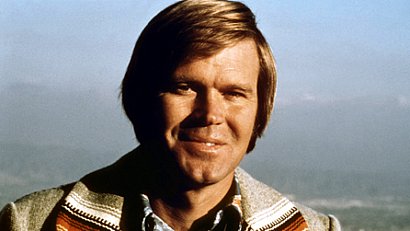 With the release of his excellent, dignified final album Ghost on the Canvas, there has been attention understandably turned to his great period as a hit-maker with Jimmy Webb songs in the late Sixties.
But here's a rare one, Campbell re-doing the Webb classic Witchita Lineman with Michelle Shocked on backing vocals and Freddy Fender sharing the lead.
The band, the Texas Tornados, includes accordion player Flaco Jiminez, guitarist Doug Sahm and Augie Meyers on organ, as well as Prince's protege Sheila E on drums.
Quite some line-up, and there is also Jose Hernandez and Mariachi Sol de Mexico for some extra depth.
Quite a superstar line-up.
Lord knows why they did this, but it appeared on the album Lounga-a-Palooza from which we have previously pulled this choice cut.