Graham Reid | | 2 min read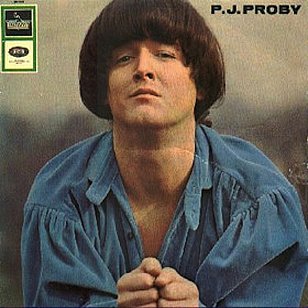 One of the most pressing problems facing big voiced balladeers of the mid and late Sixties -- PJ Proby, Tom Jones, Solomon King, Engelbert Humperdinck and John Rowles among them -- was a lack of decent material.
When the Beatles arrived writing and singing their own material (then the Stones and others) the whole landscape of popular music changed. Although a few songwriters had previously sung their own material (Neil Sedaka prominent among them) but they weren't the norm.
The old school of songwriters-to-order was swept away and writers started singing their own material (Neil Diamond, Carole King etc) and so the balladeers -- who didn't write -- were often scraping for material to fill albums.
Many went back to standards, Broadway and show tunes (even the Beatles had covered Till There was You from The Music Man on their debut album and at their Decca audition McCartney had pulled out Besame Mucho which they had played in Hamburg).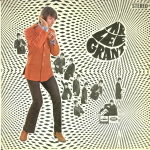 So on Solomon King's '68 album to tie in with his hit She Wears My Ring he sang Stranger in Paradise, Arrivederci Roma, White Cliffs of Dover and -- improbably -- the hilarious Happy Again. He also did the old Jewish song Hava Nagila (fair call, he'd trained a a cantor) as did New Zealand's Mr Lee Grant on his '67 album -- which rather gave the lied to the trendy Pop Art cover in the manner of Bridget Riley.
PJ Proby found things even tougher. He'd arrived in Britain in '64 and appeared on a Beatles Christmas show, so he'd crash landed as an instant star with up tempo hits like Hold Me, Question, Rockin' Pneumonia and The Boogie Woogie Flu and Mission Bell.
He might have sounded like Elvis with more energy than the King was expending at the time (he'd allegedly done demos for Presley back in the States), but his albums invariably mixed up show tunes and big ballads with rock'n'roll.
His on-stage persona of a wild man with a ponytail and trousers which split to the sound of screaming girls ran somewhat counter to his versions of songs like Glory of Love, Somewhere and Maria (from West Side Story), I Will (which Dean Martin also covered), If I Loved You (from Carousel), the standard When I Fall in Love (also the B-side of Unit 4 + 2's Concrete and Clay) and With These Hands. All were big ballads notable for Proby's often peculiar pronunciation ("Ah wee-yill").
On his second album -- with orchestration arranged and conducted by Johnnie Spence and Johnny Scott -- Proby reached sideways into the songbook of the great Charlie Rich for Lonely Weekends. Rich had a hit with it in 1960 (the same year of Donnie Brooks' original Mission Bell incidentally) and it had enjoyed a revival when Rich sang it on Shindig in '65, the same year Proby was looking for material.
It was made for Proby's big voice and rocked up treatment (Presley would later cover it) and despite the surface noise here it can still get a party started.
In an old school way, of course. Trouser-splitting material, in fact.
For more oddities, one-offs or songs with an interesting backstory use the RSS feed for daily updates, and check the massive back-catalogue at From the Vaults.