Graham Reid | | <1 min read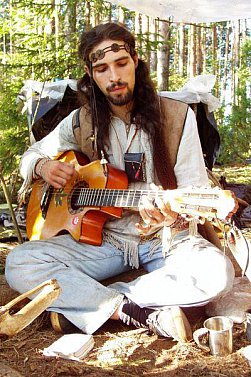 From Stan Freberg and Peter Sellers through National Lampoon, the Rutles, Weird Al Yankovich and Spinal Tap, there has been a long tradition of skewering the foibles and excesses of pop culture.
This piece appeared during the Summer of Love and took a poke at hippie culture, drugs and the infatuation with all things Indian.
A rather obvious target and while this isn't up there with their best satirical work it certainly raises a smile . . . and was apparently included on a Beatles bootleg in the States because of the rumor that John Lennon -- who had appeared on their television show -- was involved.
And in the clip below (from their film Bedazzled) Cook nails aloof and emotionally cold artists such as Lou Reed,Tubeway Army and Joy Division . . . long before they even invented themselves.
For more oddities, one-offs or songs with an interesting backstory use the RSS feed for daily updates, and check the massive back-catalogue at From the Vaults.