Graham Reid | | 1 min read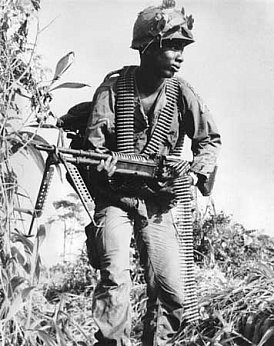 The Nu Page were a one-single group signed to the Motown subsidiary label MoWest which released songs by Frankie Valli and the Four Seasons, Thelma Houston and Tom Clay (whose version of Abraham Martin and John/What the World Needs Now is Love gave them a top 10 hit).
Of Nu Page very little is known but this song -- celebrating the closing overs of American involvment in Vietnam -- had some input by songwriter Marilyn McLeod whose sister was Alice Coltrane. Marilyn had penned songs for Marvin Gaye, Anita Baker and Diana Ross.
She says the group for an unreleased song A Heart is a House (which finally turned up on the MoWest compilation Our Lives Are Shaped by What We Love) was just herself on keyboards, guitarist Melton Bolton, writer Horace Jones, company president Robert Gordy and a percussion player.
It's unclear who if any of these players were on this song however. Nu Page were simply a studio construction.
With its upbeat funk and horns, it captures a celebratory mood "now there'll be no more useless dying, no more senseless cryin' " and nothing but joy joy when the brothers come home.
What they actually came home to would be the subject for another day.
This song is included in the remarkable box set; Next Stop is Vietnam; The War on Record 1961-2008. (Mentioned previously at From the Vaults here)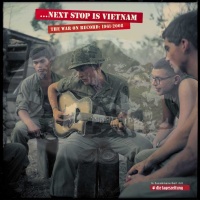 This massive, 13 CD set of songs, radio spots and recordings made in-country by soldiers brings together all the most well known songs about the war in Vietnam alongside many dozens of schmaltzy, obscure, seldom-heard and strange records which had the war/soldiers/patriotism/dissent as their theme.
With an accompanying book (not a booklet) of photos, potted history and notes on the songs and artists this is one magnificent album-sized monster of a history lesson pulled together by Bear Family Records out of Germany (here).
For more oddities, one-offs or songs with an interesting backstory use the RSS feed for daily updates, and check the massive back-catalogue at From the Vaults.