Graham Reid | | 2 min read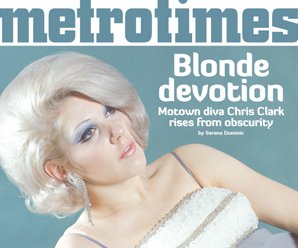 Of the few white acts on Berry Gordy's Motown label, Chris Clark -- with platinum blonde hair, pale skin and a kind of Marilyn Munroe appeal -- was undoubtedly the whitest.
"Getting my singles played on radio was difficult," she said later. "Once [DJs] found out I was white they thought Motown had tried to trick them.
"I always hesitate to say any of that, or that they-didn't-promote-me-blah-blah, because that always sounds like sour grapes. But there was a bit of a backlash. They thought that something had been put over them. The photos weren't on the single."
Initially black audiences were even tougher: When Motown showed film of their artists before a Christmas concert in Detroit in '66 "the whole audience erupted, calling out, jeering. Stevie Wonder and the Temptations were teling me not to go out there".
But Gordy took her aside, told her to start singing off stage and when the applause started she walked out "and there was just a deadly hush".
"You know, the moment where a dog decides he's going to either leap for your throat or let you walk by. I think only because I wasn't expecting it, it didn't startle me so I never had a problem after that."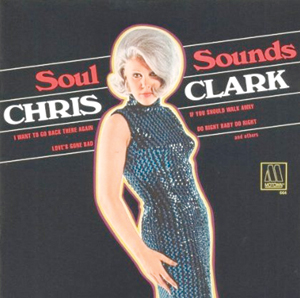 However despite being the teenage Dusty Springfield of Motown (and the sometime lover of Gordy, she suggests), her debut album Soul Sounds -- a collection of singles which had tanked -- didn't do the business and its follow-up CC Rides Again two years later marked the end of her career as singer.
You suspect she didn't mind that much, it had been intimidating working within the Motown machine as a singer, but she found her place on the other side of the microphone: in the boardroom.
Clark went on to become vice-president of Motown's film division, co-wrote the screenplay for Lady Sings the Blues (in which Diana Ross plays Billie Holiday) and was nominated for an Oscar, and in the early Eighties became VP of Motown Productions.
She retired early and went into animal welfare, but the Northern Soul scene holds her in great affection, and fans are prepared to spend ridiculous amounts on her rare singles.
"I have a ratty little fan base over there. God love 'em. I don't think I sounded black either. I think I've always had a blues edge. I'd gotten tossed out of folk groups for it."
In recent times she has made something of a comeback and undertaken short tours in Britain. She is a well respected photographer and lives in California.
Somewhere between the Supremes, Dusty and a pure soul stomper (her punched out version of the Beatles' Got to Get You into My Life is something to hear), Chris Clark was a rare bird in the Motown nest.
Less a soul diva than a soul dove, perhaps.
For more oddities, one-offs or songs with an interesting backstory use the RSS feed for daily updates, and check the massive back-catalogue at From the Vaults.