Graham Reid | | 1 min read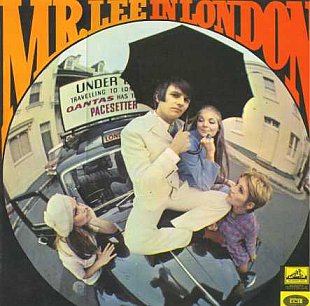 New Zealand's Mr Lee Grant enjoyed a short but high profile career in the late Sixties on the back of his big voice (and distinctive hairstyle which was very Mary Quant).
But Grant's voice wasn't big and rounded like his peers Tom Jones, PJ Proby, Englebert Humperdink etc, and nor did he have an emotional range like Scott Walker or Roy Orbison.
Because he came up through the television show C'Mon in '67 he was enormously popular with middle New Zealand (Stones-styled underground bands were understandably dismissive) and he delivered pretty decent covers of international hits. His huge hit Thanks To You coincided neatly with him winning the Entertainer of the Year award in late '67.
Within a year of him emerging at the start of that spectacular year for him -- he had been a teacher before television loved him -- he was heading off to London to record his second album.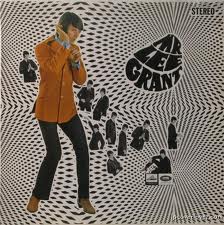 His debut -- in a classy Op Art cover -- showed he was never really cut out to be a pop-rock singer, more an all-round family entertainer.
It included the traditonal Jewish song Havah Nagilah (he had been born Bogdan Kominowski in a Nazi concentration camp in Poland in '45, he emigrated to New Zealand with his mother in '49), a couple of Bee Gees songs and the popular song Opportunity (which had been his first hit).
His album recorded in London -- from which Tabatha Twitchit is lifted -- confirmed the lack of clear direction: he covered Maria from West Side Story (very well, but Proby had been there three years before), Stop in the Name of Love, the hoary-sounding Why or Where or When, the big Dusty Springfield ballad You Don't Have to Say You Love Me, Dion's rock'n'roll classic The Wanderer (belted out, terrific) . . .
And this very oddly enunciated version of the Dave Clark Five's modest hit Tabatha Twitchit.
Given he takes Maria, The Wanderer and other songs seriously you do have to wonder why he would open an album with something which sounds like a comedy turn.
Perhaps he'd been listening to David Bowie, then going through his Anthony Newley/Laughing Gnome/Love You Till Tuesday/musical hall phase?
It's on odd one.
For more oddities, one-offs or songs with an interesting backstory use the RSS feed for daily updates, and check the massive back-catalogue at From the Vaults.