Graham Reid | | 1 min read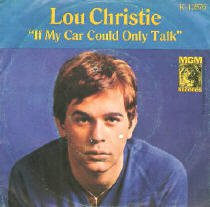 Elsewhere has previously essayed the delights and confusion that Lou Christie's career threw up: the darkly romantic older woman in his life (who was allegedly some gypsy mystic), the soaring falsetto, the camp melodrama, the windshield wipers beating out their sexual rhythm on Rhapsody in the Rain . . .
Producer Jack Nitsche who was on hand for this slice of . . . . whatever the hell it is . . . said, "We were supposed to do a production thing [for Lou' manager Bob Marcucci] and he wanted to rewrite La Boheme and I said I was his Puccini. Then I realised the whole office was gay."
So this might have been the embodiment of a very camp -- even more camp if that is possible -- Lou Christie direction into automobile opera.
It's hilarious and disturbingly impenetrable in places.
Kitt in Knightrider could talk, right?
Lou just needed to wait a decade or so.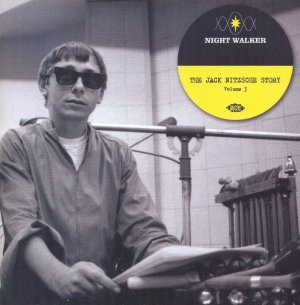 This track is lifted from the recently released Night Walker: The Jack Nitzsche Story Vol 3 (Ace through Border) and we'll feature more from this in the weeks to come because among the 26 tracks are songs by Buffalo Springfield, the Ronettes, the Everly Brothers, the Crystals, Honey Ltd . . .
The well annotated collection is a real insight into the wayward genius of Jack Nitzsche.
Check it out.
This is also on it.
For more unusual music or songs with a back-story see From the Vaults.