Graham Reid | | 1 min read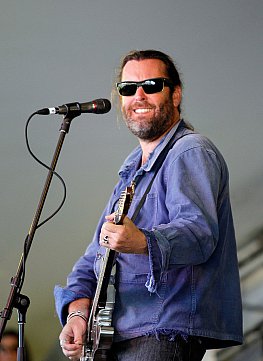 One of the greatest producers, arrangers and composers was the late Jack Nitzsche who was -- among many other things -- Phil Spector's offsider and orchestrated River Deep Mountain High.
You might also know him for the soundtrack to One Flew Over The Cuckoo's Nest, for having writen Needles and Pins with Sonny Bono for the great Jackie DeShannon, playing keyboards on some of the early Stones albums, recording classic Mink DeVille songs ike Just Your Friends, his work with Neil Young and Crazy Horse, with Graham Parker, with Captain Beefheart or the Turtles, co-writing Up Where We Belong with Buffy Sainte-Marie (who became his wife) and Will Jennings . . .
At the start of his career he worked the Wrecking Crew and at the end -- he died in 2000 -- he had largely lost the plot through alcohol and a stroke in '98.
But in '99 he cut this distinctive cover of Johnny Kidd and the Pirates' Castin' My Spell with Louisiana rocker CC Adcock (seen in New Zealand with Lil Band of Gold) . . . and it sounds decades old, stewed in Screaming Jay Hawkins and yet as poppy as the Monkees and with a rhythmic change to make it crowd-pleaser in Cajun dancehalls where Adcock frequently plays.
Nitzsche brought his customary multi-track technique into play and -- as befits a man who loved Link Wray -- let that guitar speak in a dark twanging solo.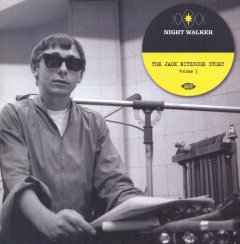 This track is lifted from the recently released Night Walker: The Jack Nitzsche Story Vol 3 (Ace through Border) and we'll feature more from this in the weeks to come because among the 26 tracks are songs by Buffalo Springfield, the Ronettes, the Everly Brothers, the Crystals, Honey Ltd, the impossible falsetto of Lou Christie . . .
The well annotated collection is a real insight into the wayward genius of Jack Nitzsche.
Check it out..
For more unusual music or songs with a back-story see From the Vaults.