Graham Reid | | 1 min read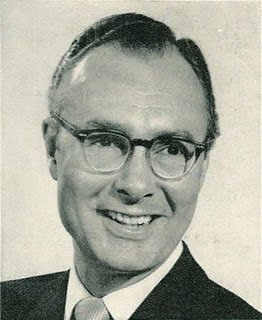 The photo of Archie Bleyer here looks more like the portrait of buttoned-down but likeable banker or real estate agent. But he was at one time a middle-sized player in American music.
He was a bandleader, singer, producer from th Thirties onward and had his own label Cadence Records which he started in '52 and recorded the likes of Andy Williams.
He got especially lucky when he signed the Everly Brothers. He also released (reluctantly, because he didn't got for rock'n'roll) Link Wray's classic instrumental Rumble.
He also had a couple of hits himself, both in '54. They were gimmicky but memorable songs: The Naughty Lady of Shady Lane was one (The Ames Brothers and Dean Martin among others also covered it) and Hernado's Hideaway which was originally a show tune from the production The Pajama Game.
Bleyer's hugely popular version -- top five in the US -- was an ironic treatment of the song which had been written Jerry Ross and Richard Adler. It celebrates hookers, hard liquor and a certain sleaziness . . . which must have been very appealing in the uptight but loosening up Fifties. (Playboy had been launced theprevious year).
There also aren't too many songs with quite this much castanet work prominent.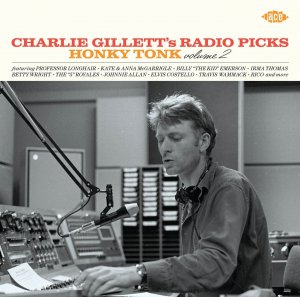 This track eappars on the excellent, diverse 25-song collection Charlie Gillett's Radio Picks; Honky Tonk Volume 2 (Ace through Border) alongsde classics like Billy Swann's I Can Help, Roy Buchanan's Sweet Dreams, Irma Thomas' Ruler of My Heart, Dr John's Such A Night and Professor Longhair's Tipitina.
We've already picked out Elvis Costello's Wave a White Flag demo from it and because there are also some real obscurities on the album doubtless From the Vaults will explore this one again in the future.
For more one-off, oddities or songs with an interesting backstory see From the Vaults.