Graham Reid | | 1 min read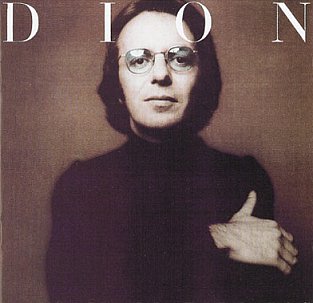 In the world outside the US, most people seem to only know Dion for a couple of classic hits like Runaround Sue and The Wanderer in '61.
It appeared Dion and his kind had been washed away by the British Invasion -- but Dion made a return with the ballad Abraham, Martin and John in the late Sixties.
American fans knew him for much more -- Dion and the Belmonts in the late Fifties and then a career revival in the Seventies. Among his famous fans were Bruce Springsteen, Patti Smith, Lou Reed, Paul Simon and many others.
Reed inducted him into the Rock And Roll Hall of Fame in '89.
Some said he was going to take Roy Orbison's place in the Traveling Wilburys.
His career has been quite remarkable for its durability and although now in his mid 70s he was recording up until recently.
This song is an interesting one for a number of reasons, it was produced by Phil Spector (also a fan) for an album on Spector's own label . . . who in a typically perverse move put that album aside for a year after it was completed before he released it.
Not that Dion cared, he effectively disowned the album saying it sounded funereal . . . and you'd have to agree.
This song was described by Primal Scream's Bobby Gillespie as one of the greatest fuck-you songs of all time because it is two minutes before Dion enters and at 6.48 it is damn long. And it was released as the first single off the album.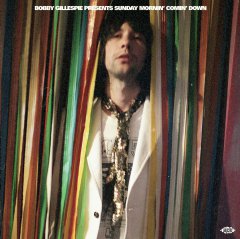 Gillespie includes it on the compilation album he curated Sunday Mornin' Comin' Down (on Ace through Border in New Zealand) alongside other equally moody pieces like Gene Clark's American Dreamer, the theme to Midnight Cowboy, Link Wray's Ice People and Gram Parson's Love Hurts.
It's actually an interesting album of odd selections (Skip Spence, Tim Buckley, the Monkees, Willie Nelson) and Jerry Lee Lewis closes the 20 song selection with Somewhere Over the Rainbow.
Yes, this is an odd song (an even odder choice for a single) from that curious compilation.
By the way, the Dion album died a death on release.
For more one-off, oddities or songs with an interesting backstory see From the Vaults.