Graham Reid | | 1 min read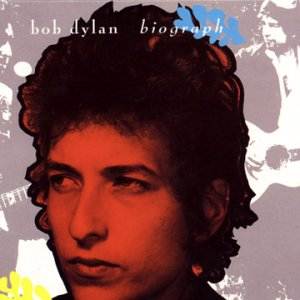 Never throw anything away, huh? And Bob Dylan's career, with
the massive and on-going Bootleg Series
, just keeps presenting outtakes, live material, different versions and sometimes many complete songs which went unreleased.
But even before the Bootleg Series was launched with the three volume collection in 1991, Dylan had already released the 53-song, five record set Biograph in '85 which many consider the landmark idea of box sets by a single artist.
It included hits but also odd album tracks, rare material only previously heard on bootlegs and what we might simply call oddities . . . like Up to Me.
In September '74 in a New York studio, Dylan and a small band went through material for his forthcoming album. Only five of those songs (out of the 11) would appear on the album Blood on the Tracks (the rest were from sessions with ring-in players in Minnesota after Christmas).
One of them was the lovely Shelter From the Storm which has a reflective and grateful tone as he perhaps reflected on the slowly dissolving relationship with his wife Sara, a theme throughout the album but seen from different sides of the prism.
But Up to Me – which bears an uncanny similarity to Shelter from the Storm – has a much more reproachful tone which Blood on the Tracks already had in places.
Perhaps Dylan thought Up to Me would skew the album more in that direction so it was dropped in favour of what might be called its mirror opposite.
It's also a song which doesn't quite establish a clarity of perspective although there is some typically astute and clever imagery and wordplay.
Another of Dylan's songs which was left on the cutting room floor until the release of Biograph.
We might hope the next edition of the Bootleg Series throws the spotlight on the two separate sessions for Blood on the Tracks, the album which revived his career and made him a contender again after a fallow period.
If that happens we might hear the three earlier takes of this song and how it maybe underwent a number of revisions before this one.
For more one-offs, oddities and songs with an interesting backstory go to From the Vaults. And there is a lot of Bob Dylan at Elsewhere, start here.