Graham Reid | | 1 min read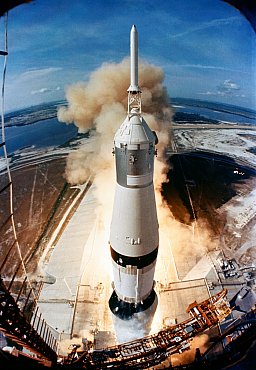 Not everyone was ecstatic when Neil Armstrong and Buzz Aldrin walked on the Moon in July 1969, 50 years ago as we write.
The superb Apollo 11 doco is very much worth seeing for the visceral thrill of the event, an admiration for those who developed the technology and the courage of the men who went in that tiny capsule which was flung across deep space.
Back on Earth of course life went on and although many stopped and were in thrall at the event, it didn't mean quite as much if you were broke, your education system was failing and you couldn't pay the rent or hospital bills.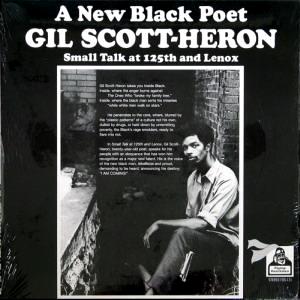 The late jazz-poet Gil Scott-Heron (1949-2011) addressed his feelings about it on his debut album Small Talk at 125thand Lenox (which also included his seminal The Revolution Will Not Be Televised).
Recorded by Bob Thiele and released on the emerging Flying Dutchman label, this piece is punchy and gets its point across in fewer than two minutes.
And yes, you can't help observe in the Apollo 11 doco that those who pulled all the technology and science together were almost exclusively middle-age white males in short-sleeve white shirts, dark ties and with close-cropped hair.
In the footage there was only one black American and one woman – that I can recall – among the technical crew which numbered into the thousands.
It really was a pale world in Nasa.
And whitey being on the Moon didn't mean that much to some.
For more oddities, one-offs or songs with an interesting backstory check the massive back-catalogue at From the Vaults.