Graham Reid | | <1 min read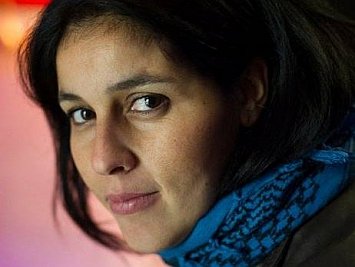 This delightfully trippy exotically psychedelic song sounds like it has been beamed back to us for the late Sixties but in fact was on the excellent Essential Elsewhere album Honeysuckle/Mesk Elil album by the Paris-based, Algerian-born singer-songwriter Souad Massi.
On her subsequent album O Huria/Liberty she had Paul Weller as a guest and from that album's title you can guess she is politically active and pained by what has happened in her homeland and the across the North African crescent.
She has explored Americana and flamenco, brings a folk sensibility to her songs and also acknowledges AC/DC as a formative influence.
Interesting woman and although we lost touch with her for a wile we recommend her live acoustic session from 2007 (on Spotify here) and her Oumniya from last year (Spotify here).
But before then, why not be seduced by slice of psychedelic pop? It seemed to arrive 40 years too late, but right on time.
For more oddities, one-offs or songs with an interesting backstory check the massive back-catalogue at From the Vaults.