Graham Reid | | <1 min read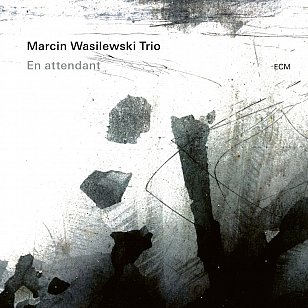 Although this trio have recorded recently with Joe Lovano and under their own name, you can't help but wonder if the subdued mood here is a response to the death in 2018 of trumpeter Tomasz Stanko who this group had a long, profitable and beautiful relationship with.
Even their treatment of the Doors' Riders on the Storm is taken at a melancholy, thoughtful pace with few of the menacing undercurrents the original evoked.
From the opening improvisation on In Motion Pt 1 (there are two subsequent parts, at the centre and the end) through a selection from Bach's Goldberg Variations, Carla Bley's Vashkar and another take on their gorgeous ballad Glimmer of Hope (which opened that lovely album with Lovano), this is quietly transcendent music -- the album title translates to "meanwhile" or "in the meantime", suggesting a waiting period -- by one of the finest piano trios at work today, and still feeling they have something to prove to themselves after a quarter of a century.
Albeit gently and leaving plenty of space for thought.
.
You can hear this album at Spotify here.