Graham Reid | | 4 min read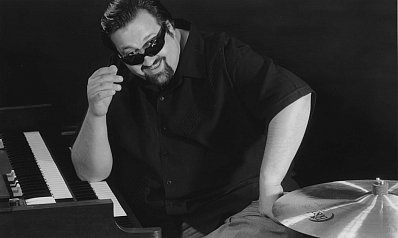 At his home in Phoenix, you might guess Joey DeFrancesco has a very large and crowded trophy room. For six years from 2003 – when he was just 32 – he topped the Downbeat poll as the best jazz organist, and other accolades (like Grammy nominations) just keep coming.
Today, and he is still only 41, he seems like a senior statesman in jazz. But that's what happens when you start impossibly young ("I was playing when I was four") and work with Miles Davis when you are only 17.
Our phone call finds him in Philadelphia rehearsing his band for a five night stand at Birdland in New York, but then he comes to New Zealand (alongside guitarist Mike Stern and singer Brenda Boykin) to tour with Rodger Fox and the Wellington Jazz Orchestra (dates below).
He's cut back from the 200-plus nights a year he used to play and this year even took a rare holiday.
"Yeah, usually in July we'd be in Europe for festivals but this year I took some time out. I actually liked doing that," he laughs, as if surprising himself.
Put it to DeFrancesco that he could hardly not be a jazz musician -– his father is Hammond organ player Papa John DeFrancesco and his grandfather was also a musician –- and you'll get no disagreement.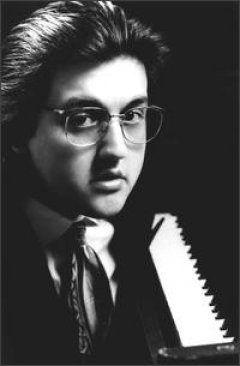 "Yeah, I heard all that other music . . like rock and pop, my older brother [acclaimed guitarist Johnny] was into that and the blues. But jazz was always what I was going to do.
"And I've never done anything else, always been a musician. Even when I was a kid going to play down in the corner bar.
"Actually my father tried to talk me out of playing Hammond organ, he thought it was finished and there weren't many players around or opportunities at that time [in the Seventies].
"He tried to get me onto piano, but . . ."
With some modesty he notes that -- after his successes and profile in the Eighties and Nineties -- many more musicians emerged on organ, "and now you look at the poll lists and you see a lot of names, but they weren't there when I started".
DeFrancesco was signed to Columbia at 16 and the following year was working with Miles Davis.
Davis had seen the teenage keyboard player in the house band when judging a talent contest in '87. The following year Davis invited DeFrancesco to join his band, a spot he held for six months and which included touring in Europe and recording sessions.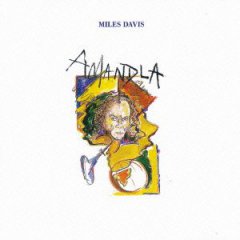 This was an interesting if problematic period for Davis. He'd quit his longtime Columbia label – he was miffed at the attention they paying their new signing Wynton Marsalis – and he'd moved to Warners for the Tutu album with writer/arranger Marcus Miller in which his trumpeter was placed against electronic settings. DeFrancesco appeared on the subsequent Amandla album and toured with Davis at a time when many critics had written him off.
Yet in his playing you could still hear the bebop of old, just now skeletal thin and in a different musical context.
"Yeah, that's true. You know when he talked with me he always talked about bebop but people didn't know that. He still thought about that even though he was doing something else. And he was very warm and generous to me."
Inspired by Davis, DeFrancesco started on trumpet himself.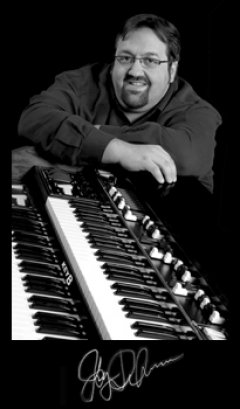 But he was still young and restless and, while clocking up touring air-miles and recordings under his own name – four in three years for his label, and guest spots – he joined guitarist John McLaughlin's trio with drummer Dennis Chambers. They were, quite rightly, called Free Spirits.
"It was an unusual line-up but it was exciting. And I wanted to see what I could bring. Of course John had his Indian thing and had worked with Miles, so there was plenty to draw on."
This trio could be explosive as this writer can attest after seeing them at a club in New York.
"That would have been the Bottom Line," laughs DeFrancesco who has excellent recall despite the crowded schedule he has juggled for decades.
Along the way he has worked and recorded with a roll call of great performers, inevitably among them the great Jimmy Smith for what one discography describes as a meeting between "the old maestro and the young one".
Also on the list of those he has played with are Ray Charles, Elvin Jones, John Scofield, Joe Lovano, Phil Upchurch, Ray Brown . . .
DeFrancesco is the go-to-guy for organ.
He seems to have done it all and played in every imaginable context so there an hardly be any unrealised goals, can there?
"Well, I really do want to work with a full orchestra, strings and the whole thing, and write and arrange for that. That's something I want to do."
Before then however he comes to New Zealand for a short tour to help Rodger Fox celebrate his 40th anniversary.
"I haven't met him but we've been in touch and he's a very cool guy. And this big band sounds great. So we've looked at charts for what we can do and I tell you, I'm really looking forward to come down there. Really."
Mike Stern who is also on the 40th anniversary concert series is interviewed here.