Graham Reid | | 4 min read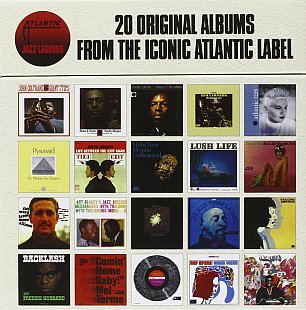 In a recent informal conversation with an American singer, the topic turned to the old debate: vinyl, CDs or mp3s?
She said, of course she preferred vinyl . . . but I sensed a hesitation in her voice and said as much.
She laughed and then admitted . . . actually, she preferred CDs but you weren't supposed to say that because everyone talks about the superiority of vinyl. But, she said, she actually liked the unfashionable CDs option because they are small and portable, you got cover art and notes, and when you stacked them on shelves you could easily read the titles on the broad jewel-box spine.
And, she added as the clincher, reissue CDs are so ridiculously cheap these days.
She is right . . . on that last point especially, as the deals in our Bargain Buy pages show. Five CDs for $20? That's crazy, and even if one of them's a duffer that's still a good deal and cheaper on a track-by-track basis that most downloads.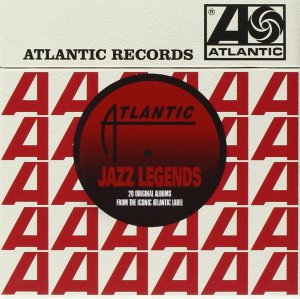 This was brought home to me recently with the Atlantic Jazz Legends box set – 20 original albums on CD in a solid box, each disc in a replica sleeve of the original vinyl and with a little booklet of the tracklisting and players for those of us who need a magnifying glass to read the too-tiny print on the back of the covers.
And what might you expect to pay for this collection of 20 albums?
More of that later.
First let's see who is in this box which is an excellent companion to the earlier and Elsewhere recommended Atlantic Soul Legends set (and this one is cheaper too, but more of that later).
Among the classic albums here are John Coltrane's Giant Steps, Ornette Coleman's Change of the Century, Charles Mingus' Blues and Roots, Roland Kirk's The Inflated Tear, Art Blakey with Thelonious Monk, Chick Corea's Inner Space . . .
Should we go on
There are albums here by Mongo Santamaria, Roy Ayers, Mel Torme, Joe Zawinul, Freddie Hubbard, Yusef Lateef, Mose Allison, Herbie Mann, Keith Jarrett . . . and more.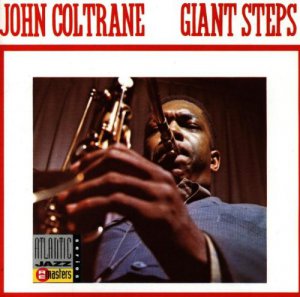 Okay, let's drop the dollars size on you: here are 20 jazz albums on the great Atlantic label for just $85 (post free) from JB HiFi stores here.
So let's deconstruct just a little: Coltrane's Giant Steps found the great saxophonist with, among others, pianists Tommy Flanagan and Wynton Kelly and Paul Chambers on bass. It came at a peak of the late part of his early career (1960) and was his stunning debut for Atlantic after years at Prestige (and Blue Train for Blue Note). It is considered one of his landmark recordings.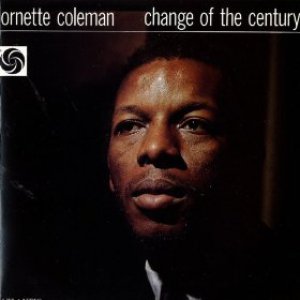 Ornette Coleman's Change of the Century (1959) is among his early classics on which he carried one of his most impressive bands with Charlie Haden (b), Don Cherry (tr) and Billy Higgins (dr).
And Charles Mingus' Blues and Roots ('60) was right from the middle of a career peak also, with Jackie McLean (alto) Mal Waldron (p) and others.
But looking further down the totem pole are some casual discoveries.
At some point in the late Eighties pianist George Shearing and singer Mel Torme came to Wellington for a jazz festival and, because I was too cool for school, I went to the concert in the Michael Fowler Centre for Shearing.
But, brilliant though he was, it was Torme I came away with a great regard for. He was "The Velvet Fog" or whatever people liked to call him (he was an unattractive man and Velvet Frog might have been as appropriate) but the way he slithered behind a beat or pulled a note until you thought he couldn't make the count-in again, was as much a revelation to me as Sinatra might have been for a much earlier generation. I went out and found his autobiography in a secondhand bookstore as soon as I could.
His album Comin' Home Baby ('62) in this box set might not be his best – I'm told the various collections cull out the dreck – but it is one I've been returning to. With a big band arranged and conducted by Shorty Rogers, it swings all the way and Mel slips behind that beat and trips the scales in exactly the way I remember hearing and seeing him – 25 years after this recording.
Pulling a disc at random from the box is kinda fun too: I found Freddie Hubbard's '67 slightly funky Backlash album that way (produced by Arif Mardin) and although it probably doesn't appeal to serious jazz critics it's an album I think would hit a younger set somewhere between their ears and hips (as it does this ol' fool) for its groovilation qualities. I'd be real surprised if this hasn't had the life sampled out of it . . . and if it hasn't, it should.
And Hubbard's flittering, cruisey Up Jumped Spring with James Spaulding's flute is still kinda cute.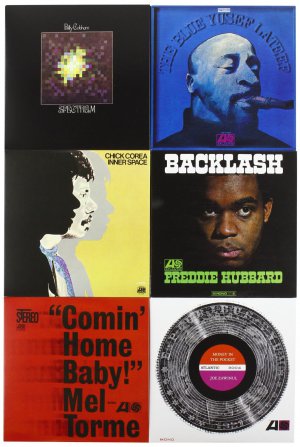 So it goes through this box: percussionist Mongo Santamaria's Mondo '70 making the case for spaced-out Latin fusion; Joe Zawinul pre-Weather Report in '66 on Money in the Pocket digging way through sharp grooves with stellar fellows like saxophonists Clifford Jordan and Joe Henderson, and trumpeter Blue Mitchell; marimba player Dave Pike leading us through his hipper-than-hip'66 album Jazz for the Jet Set (how cool is that?) in one of those great Sixties covers and where the do cool-mood stuff on the Fortunes' excellent and much forgotten Greenway/Cook classic You've Got Your Troubles (with that dual vocal line in the original); and . . .
Enough.
We have no more space to get to Chick Corea's album, the great flautist Yusef Lateef on the exotically hypnotic Blue Yusef Lateef (one piece with a string quartet, another with Elvis' favoured Memphis-soul singers the Sweet Inspirations) or even Mose Allison . . .
And there's Thelonious Monk here too.
And the Modern Jazz Quartet . . .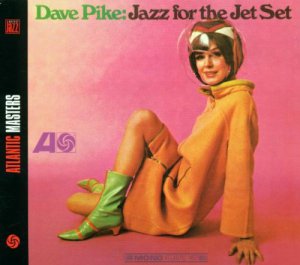 This collection is a jewel box of polished diamonds, semi-precious gems, rhinestone and cheap cut glass.
At that absurdly low price, whaddya gonna say?
I'm with my anonymous American singer-songwriter who preferred CDs.
Here's a box set which looks good, sounds great, lets you read the spines and . . .
Oh, and it's expensive music made cheap.