Graham Reid | | 1 min read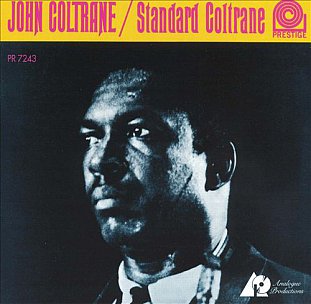 When this album was released by Prestige in 1962, the great saxophonist John Coltrane was signed to the Impulse! label but wasn't keeping his end of the two-albums-a-year for that label.
He was exceeding it . . . and producer Bob Thiele of Impulse! said the label took him (Thiele) aside and explained he and Trane were recording albums faster than they could release them, and that meant a lower commercial return.
Thiele continued to record Coltrane, but at night when he wouldn't be missed in the office.
Added to that Trane-overload was another problem: Coltrane's previous labels Atlantic and Prestige were also releasing Coltrane albums. In '62 four non-Impulse! albums with Coltrane's name on them were released, and because he had made such a name for himself -- notably with Miles Davis on Kind of Blue but also his own albums like Giant Steps ('59), My Favourite Things ('60) and The Heavyweight Champion ('61) among others -- older albums were being repackaged with his name written large.
Standard Coltrane therefore arrived at both a good time and a bad time: good because there was interest, but bad because it was competing with superior albums.
In truth, it had been pulled together without the leader's approval or knowledge from sessions at Rudy Van Gelder's studio four years previous with trumpeter Wilbur Harlan, pianist Red Garland, bassist Paul Chambers and drummer Jimmy Cobb. These players also did the tunes which made up the Bahia album released three years after Standard Coltrane.
So Trane's discography at this time was messy . . . and don't let's get started on how some of these years have been re-presented on CD compilations. Which, necessarily, won't trouble us here.
These four pieces are Don't Take Your Love From Me, I'll Get By, Rodgers and Hart's Spring is Here and Invitation, in other words a conservative selection (and extremely so when you know the flights Coltrane would take within three years).
So this is a safe entry point option on Coltrane and his confident, early Sixties style.
Trumpeter Harlan matches him point-for-point but -- unlike what would come from the leader -- no boundaries are fully explored. That said, it is impossible to dislike the slightly clenched ballad Invitation where you sense anything could happen in Coltrane's solo, but are pretty happy that it doesn't.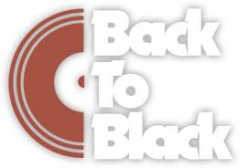 The reason for drawing this album to your attention then?
Well, it is never less than enjoyable . . . but it has also just been re-issued on vinyl as part of the backtoblackvinyl.com programme which we commend to you.
And of course if you buy the vinyl you do get a free digital download code.
So that's one for the turntable . . . and one for the car/phone/computer/what have you.
.