Graham Reid | | 2 min read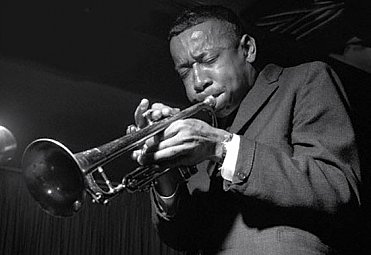 The luck of Lee Morgan -- such as it was -- ran out in the early hours of February 19, 1972 at Slugs Saloon in New York CIty. That's when his partner Helen More -- a hustler and former prostitute according to drummer Billy Hart -- shot him dead after an argument.
Morgan was just 33.
But in a way he was lucky to have survived so long.
On the night he was down on his luck again and was playing a borrowed trumpet.
His had been a career which started with great promise and he'd had a few lessons with Clifford Brown before he joined Dizzy Gillespie's Big Band at age 18. In '58, a year after appearing on John Coltrane's Blue Train for Blue Note, he too was signed to the label.
He was still only 20 and a career stretched before him . . . but while a member of Art Blakey's Jazz Messengers a heroin addiction sidelined him.
He found it hard to get work (stories of his lack of hygiene and desperate condition are legion) but he signed with Vee-Jay (the label which shortly after picked up early Beatles' music for distribution when EMI UK's parent company Capitol wouldn't).
In '63 however he cleaned up . . . and really cleaned up when his Blue Note album The Sidewinder -- recorded in December '63 -- became an unexpected hit off the back of the soul-jazz title track which was edited and released as a single.
As with the Ramsey Lewis Trio's hit In With The In Crowd around the same time, this kind of swinging, soul-blues jazz with a touch of funk was starting to get onto the pop charts.
Most jazz writers will have it that the track, 10 minutes on the album, wasn't so far removed from other tunes of the period . . . but that would ignore the class and quality of the piece, a Morgan original, and the band he lead.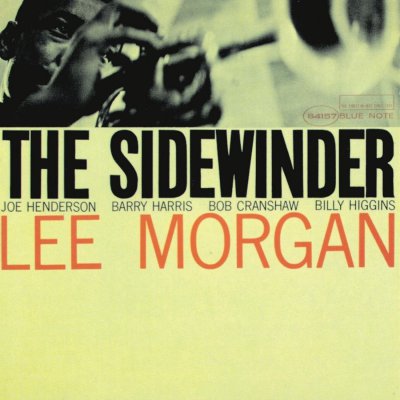 Saxophonist Joe Henderson blows a terrific, straighahead solo, pianist Barry Harris is right there with him on his solo, and the rhythm section of bassist Bob Cranshaw and Billy Higgins lock down a snappy and memorable substructure.
The piece set up the album and thereafter there is music which can at times seem so archetypal of Blue Note (Rudy Van Gelder production, Francis Wolff photo, design Reid Miles) and their jazz of the early Sixties that it could almost be a called a classic album.
It isn't of course -- largely because of those traits -- but on material like the assured bop of Totem Pole (again Henderson and Harris excelling within self-imposed constraints), The Sidewinder is an album that commands and gets repeat-play.
Morgan would make better albums. Many would argue the superiority of Search For the New Land the following year with Wayne Shorter, Herbie Hancock, Grant Green, Reggie Workman and Billy Higgins . . . a line-up on name alone which would suggest greatness.
But he would also make a lot worse.
He frequently adopted the template of The Sidewinder's stylistic language to lesser effect, but much of his music has found its way into acid jazz in subsequent decades.
However, for all its conservative nature, it is The Sidewinder to which many would return because it pushes the listener just enough, but never too far out.

With its blues waltz on Boy What a Night, and what Morgan described accurately as "a nice easy blowing thing with a standard chorus length" on Hocus-Pocus, The Sidewinder is that rarity in jazz . . . a popular hit record.
And there's a reason for that.
The Sidewinder is one of the limited edition 180gm vinyl reissues (which comes with a download code) in the celebrations of Blue Note's 75th anniversary.
Get yourself (re)aquainted with it.
For more on Blue Note artists old and new -- and which includes articles on the label's history, artwork and some of the vinyl reissue albums look here.