Graham Reid | | 2 min read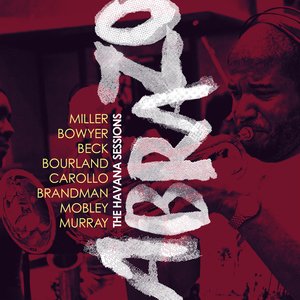 It is hard to believe but for more than half a century the tiny island nation of Cuba endured a cultural and trade embargo by the United States, largely based on two issues: they are a Communist regime and the notorious missile crisis of the early Sixties.
In recent years under the Obama government there has been a thawing in relations, but of course musicians got there first . . . like Ry Cooder who went to Havana to record some Cuban and African acts and, when the Africans didn't show, got alongside those who became known as the Buena Vista Social Club.
Elsewhere has noted previously that the charming old Cubans and their romantic music had wide global appeal in away that maybe Havana hip-hop might not have enjoyed had someone tried to take that to the world.
But the barriers slowly went down and suddenly there was a plethora of Cuban (and sometimes faux-Cuban) acts touring, presenting theatrical productions, smoking big cigars and turning Western songs by U2, Coldplay and others into Cuban-style jazz-pop.
In November 2014 diplomatic relations between the US and Cuba were reinstated and we can doubtless expect a rush of investment (cautiously) by Americans in Cuba.
A year after that historic event, Bob Lord of Parma Recordings – a music production company out of New England – was in Cuba to oversee sessions produced by Havana-born knob-master Dayron Ortega.
The music on this double disc – on the newly launched American label Ansonica – is by (mostly) contemporary American jazz and concert composers and run the gamut from economic suites to big band tunes.
Over the duration that diversity makes for some shifts of mood and tone as it roams freely between the jazz club, cocktail lounge and concert chamber.
But the unifying feature is the interpreters because this was all recorded by current or former members of the various Buena Vista Social Club line-ups, Irakere and the National Symphony Orchestra of Cuba and others.
So it is American in origin but undeniably Cuban in interpretation.
That means some of the mainstream material like "On An Autumn Day" — which exists somewhere between an early television theme and a classic jazz ballad — is given an exotic and vibrant twist into something distinctively Cuban.
Tim Miller's vibrant Hot Miami Nights perhaps might have been better renamed Hot Havana Nights however?
Some pieces seem specifically composed for the project, such as Bunny Beck's three part instrumental suite, Australian Margaret Brandman's delightfully light four-part miniatures on Warm Winds in Havana. However others owe little to the location (Michael Murray's beautiful choral settings of a post-9/11 poem by Jodi Kanter on the short suite After the Fall).
Although there is energy aplenty in many of these compositions (Bugs and Gas by Don Bower given a punchy big band reading) it does seem odd that, beautiful though it is, a choral suite here – by Roger Bourland – should be framed by Beck's romantic jazz vocal suite and a four-part Burlesque Suite by John A Carolio which opens with Honolulu Stomp (which actually sounds neither particularly Hawaiian nor stomping).
So enjoyable though this is – and it is certainly that – the juxtaposition of pieces requires some patience and decoding. If you get it on download of course you can shuffle the various pieces into more coherent place, like all the jazz and classical pieces grouped separately.
Abrazo will undoubtedly have great appeal for jazz listeners, perhaps more than Cuban music aficionados and card-carrying world music fans who want "authenticity",.
But a worthwhile project which has some real horn-punch and exciting rhythms alongside the more stately stuff.
For an excellent box set of Cuban music check this out.