Graham Reid | | 2 min read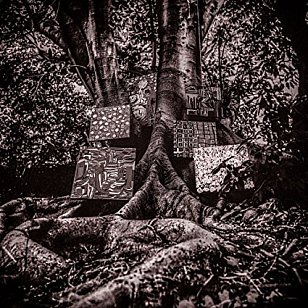 As befits a jazz player, composer and arranger whose debut was a triple CD set entitled The Epic – and covered ground from hard bop through soul and funk to Claire de Lune – Kamasi Washington is a Big Picture guy, very much of the old school where jazz had albums entitled The Creator Has A Master Plan (Pharoah Sanders), Ascension (John Coltrane) and The Afro-Eurasian Eclipse (Duke Ellington).
While many jazz artists took an inward journey to explore spiritual and philosophical matters, others like Sun Ra conjured up their own cosmos and took flight into it.
The common thread however – and we might also factor in the socio-political challenges of sometimes fist-waving free jazz – was that there was a guiding idea, a project if you will.
Washington is in that lineage, and if The Epic brought together many threads of the black experience (and live it was like a Seventies soul-funk review at times in the manner of Earth Wind and Fire) then Harmony of Difference wears its heart in its title.
It would seem – to outsiders who cannot fully understand what it feels like within – that many black Americans feel more beleaguered and often in actual physical danger today than they have for decades.
That a movement has to be called Black Lives Matter is compellingly sad and an angry condemnation of the climate in the very dis-united States.
The highly relevant music on Harmony of Difference once again brings together diverse sounds: Latin/funk grooves on Integrity, classic big bands styles everywhere, and a gorgeous and slippery ballad on Truth which swells with nuance and rides an almost oceanic, gentle and romantic wave and brings in a choir for even further emotional uplift.
The music was, appropriately enough, just one aspect of a multi-discipline project at the Whitney Museum of American Art earlier this year alongside colour-filled abstract paintings by Washington's sister Amani (reproduced in the booklet, curiously in black and white on the album cover) and a film of the same name by AG Rojas.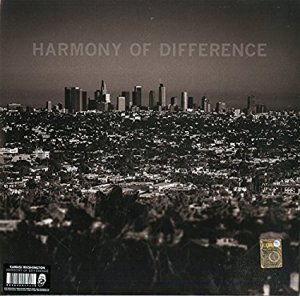 And, as the title suggests, both this important music and the project embrace difference and diversity but bring all that together in unity and harmony. It is an album with a huge heart, keen intelligence, a very deep soul and long collective memory of black music.
Saxophonist Washington of course is just one element in the very large ensemble which includes flute, acoustic bass, vibes and – on that sublime 13 minute-plus Truth which takes up the second side of the vinyl (which comes with a download) – warm and gentle, and almost surf sounding, electric guitar, and a string section alongside that choral ensemble.
Truth is an extraordinary piece, worth the price of admission alone. But elsewhere under titles Desire,. Humility, Knowledge, Perspective and Integrity (the latter two nodding to pop-Latin styles at times) this album has, what Wynton Marsalis might call, "a lot of important information".
And, just as importantly, it is as thoroughly enjoyable as it seems necessary.
For a long time many jazz writers lamented that "they don't make albums like that anymore". Kamasi Washington does.
Kamasi Washington plays the Taranaki Womad next year. Details of ticketing etc are here.
Elsewhere has a recent interview with Washington here.