Graham Reid | | 1 min read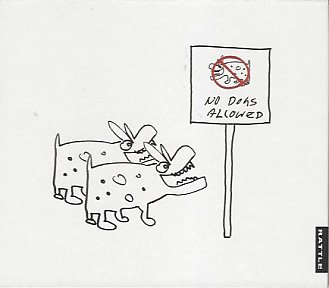 The previous self-titled album by this (mostly) Auckland jazz quartet – a veritable supergroup of Rattle artists as we shall see – won the jazz album of the year award in 2014 . . . as we predicted.
That said, it it was no great work of mind to anticipate that: With the line-up of Roger Manins (tenor sax), Ron Samsom (drums), Olivier Holland (bass) and keyboard player Kevin Field – all names familiar to Elsewhere readers, just check the links – it was a witty, classy, crisply realised and edgy but approachable post-bop album.
Needless to say then, this follow-up (with guest guitarist James Muller and recorded in Australia) carries on in similarly smart territory with some extra twists and turns (the angular nine minutes-plus of Schnell Interluden early up telegraphs as much).
As before this music swings as much as it shoves: the funky bluesy Jazz Attack has a classic 11pm NYC clubland sound as Muller sets it up as if stage-right then Manins takes it to the bandstand in his opening solo, and later on space is given to Samsom for a tickling solo as Muller comps . . . before it all comes back home.
One of the most interesting of these generously extended pieces – nine tracks over 80 minutes – is Mostly Def by Samsom which defies convenient categorisation as each player moves it into subtle but distinctly different directions. It's a ballad of sorts, but weaves in many moods, and sometimes a few simultaneously. It deserves to be heard and invites deep immersion, with Field providing an extraordinary undercurrent which is a backdrop solo in itself.
Extraordinary stuff.
Samsom's Merde is unfairly titled, it is nine minute-plus understated gem polished just enough, but not so much that it loses its inner lustre to the expensive of surface sheen.
And this album goes out with the bustling Field composition Homeschooled which when it opens flicks right back to nuanced Fender Rhodes fusion-swing of the Eighties with Muller's fluid and somewhat retro passage which – given the increasing interest in that period among younger players – sounds unexpectedly in tune with the moment.
These Dogs are allowed . . . again.