Graham Reid | | 2 min read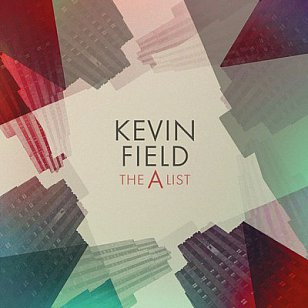 If the album title may seem to be raising expectations to a rather lofty region, this new one by Auckland pianist/keyboard player Kevin Field -- whose previous work under his own name or with others has been much admired at Elsewhere -- passes the test without too much stress.
And, in truth, he does have some rather stellar company here, not the least expat bassist Matt Penman now widely considered one of the best in the world (just ask Joe Lovano and Joshua Redman), the excellent New York guitarist Nir Felder (who has played with Esperanza Spalding, Greg Osby, Jack DeJohnette, Terri Lyne Carrington and others, as well as Penman) and on drums Obed Calvaire (sessions with Wynton Marsalis, Dave Holland, Redman and Mary J Blige).
Add to that core band respected New Zealand percussionist Miguel Fuentes and local vocalists Clo Chaperon and Marjan Gorgani (sorry, never herad of them although they are as smooth as satin here) and you have something approaching . . . an A list, I guess.
Completing the picture then: this was recorded in Brooklyn and mixed by Nathan Haines' offsider Aaron Nevezie.
What hits you immediately is just how different the coordinates are here from Field's previous, award-winning album (with Roger Manins and others) under the name DOG.
Then the world was acoustic post-bop . . . but here on slippery material like One Way Traffic they leap ahead (or back, depending on where you stand) to the deft fusion-funk of the late Seventies/early Eighties where the groove is all, and both drummer Calvaire and guitarist Felder come into their own with fills and offbeat accents or tight little screwed-down melodic passages where not an ounce of extra energy or a note is wasted.
Terrific stuff, as are Offering and Closed Book which might be its polar opposites, graceful, minimal piano ballads in the classic tradition.
Field has obviously pushed himself into new territory here: the title of Perfect Disco (with Chaperon) and its chipping wah-wah and incessant groove goes in yet another direction. Clubland beckons.
This 11-piece collection concludes with Shatneresque . . . which is a such a great title you deserve to hear the music for yourself.
And elsewhere Music of the Gods (with Gorgani) is one of those astute small-hours funk-lite pieces you could imagine being introduced by a DJ called Venus Flytrap at 2am on LA jazz radio in the Eighties before he segues into some Flora Purim. It is all low groove, musical understatement from Field on smooth vibes-sounding electric keyboard, although it could have done with some refining of the lyric which -- unless it is deliberate -- absorbs the cliches of the era it invokes.
So, from the past to the present and some imagined SS Enterprise future (which also sounds more like the era the series was filmed during than any final frontier), Field and his fellow travelers give you plenty to think about, much to enjoy and even if there seem some missteps, a real sense that you are in the company of genuine A listers.
Just check out the wonderful sample track Protean Sketch here to find him at his most elegant.