Graham Reid | | 1 min read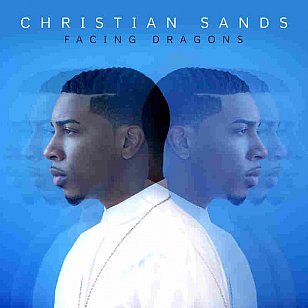 Those who read the band names on albums by Gregory Porter and Christian McBride will recognise the keyboard player's name on this.
Christian Sands is not on McBride's latest album New Jawn (also on Mack Avenue) but probably that's because he was away recording this follow-up to his Reach debut of last year with a flexible line-up of players around of his trio (bassist Yasushi Nakamura and drummer Jerome Jennings) which includes saxophonist Marcus Strickland melodic but astringent on Fight for Freedom) and, especially impressive, guitarist Caio Afiune who sometimes hauls the jazz away from classy funk or Latin grooves and towards the gospel-blues on Sunday Morning (where Sands gets on B3 and Fender Rhodes).
The skeptical might look askance at Sands choosing the Beatles' warhorse Yesterday for an exploration but within little more than a minute he deftly leaves the melody behind and nods to a gospel style before leaving the heavy lifting to bassist Nakamura then comps along before adopting some neo-classical flourishes and soul. It's smart stuff.
Elsewhere on Sangueo Soul he has two percussion players on board for a vigorous Afro-Cuban workout, Frankenstein with Strickland and trumpeter Keyon Harrold swings effortlessly and could benefit from a big band treatment, and Her Song is a wonderfully moody'n'romantic piece opened up by Afiune's shimmering then warm guitar passages.
The leader is the first among equals here but his strong compositions and the dextrous diversity he offers allows all to shine.
Christian Sands was mentored by the late Geri Allen, is the new creative ambassador for the Errol Garner Jazz Project and brings the secular and spiritual into play.
The watching of his name starts here.