Graham Reid | | 12 min read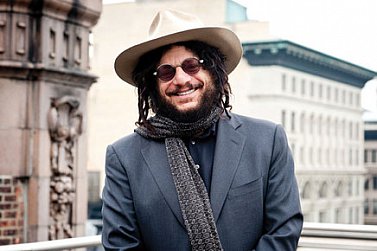 By coincidence, the day I got an e-mail to say famous producer Don Was -- head of the Blue Note jazz label these past two and half years -- was available for an interview I had just seen him on
a great documentary about Charles Lloyd
the wonderfully spiritual saxophonist who has been delivering superb albums on
Manfred Eicher's ECM label
for about 25 years.
"We just signed Charles, he's on Blue Note now," said Was when I told him of the coincidence.
What does Manfred have to say about that?
"Well, he hasn't called me," he laughed. "Just don't invite the two of us to the same dinner party."
Congratulations. How does something like that come about, because I assumed he was very well established at ECM?
"I think sometimes people just want to change it up a bit. I can't speak for Charles, all I know is I've been a fan of his since the Sixties. He's one of my favourite artists of all time and it's been to be a friend of his . . . and I'm glad he's on Blue Note. When I was a teenager I was buying Charles Lloyd records and I probably have as many Charles Lloyd albums as I do the Rolling Stones or Marvin Gaye."

Ah yes, the Rolling Stones who loom large in Was' life.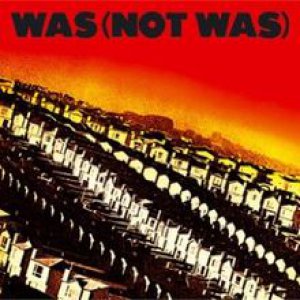 Don Was (born Donald Fagenson in Detroit 62 years ago) first came to attention in the early Eighties as one half of the jazz-influenced rock band Was (Not Was) with David Weiss, aka David Was. But it was his subsequent career as a producer to the stars that he is best known.
The list is impressive even if some of the albums the artists made weren't. You don't envy him doing Bob Dylan's Under a Red Sky, Elton John's long forgotten To Be Continued or Ringo's Time Takes Time and Y Not.
But he also Bonnie Raitt's Grammy-winning Nick of Time and Luck of the Draw, Glenn Frey's Strange Weather and albums by Roy Orbison, Waylon Jennings, Travis Tritt, Ziggy Marley, Willie Nelson (Across the Borderline), Kris Kristofferson, Stone Temple Pilots . . .
Recently he produced Neil Diamond's return to form on Melody Road.
And many for the Rolling Stones who are his favourite rock band: Voodoo Lounge, Bridges to Babylon, A Bigger Bang, Live Licks . . .
And he went through their vaults to find additional material for the reissues of Exile on Main Street and Some Girls.
Which makes him seem an unusual choice to now head up the prestigious Blue Note jazz label, which admittedly under Bruce Lundvall had stretched into recording non-jazz artists like Norah Jones, Little Willies, The Bird and the Bee, a bloody awful Van Morrison album, Willie Nelson and Jeff Bridges.
But Was has some serious jazz credentials as we shall see and – aside from the roster of new artists – he presides over the monthly reissue of classic and sometimes unfamiliar jazz albums on the labels 75th anniversary vinyl reissue series.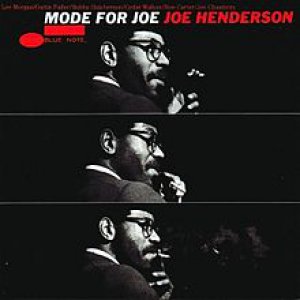 Don, do you remember the first Blue Note album you bought?
"I actually do. I remember the first time I heard a Blue Note record which was 1966. I was in the car with my mom and she was running errands. She'd leave me in the car with the keys so I could listen to the radio and it was a Sunday. The jazz station in Detroit would broadcast exclusively on FM, but on Sundays it would go out on AM and I tuned in to the station just as Joe Henderson's solo on Mode for Joe was playing.
It started out with this break after the head and it was like wild animal cries and anguish. Then the groove kicks in and he's swinging. I heard that and I thought, 'Wow, the world's getting him down but he's not going to let it stop him'. So even though he had this anguish he was grooving ahead. It wasn't like saxophone notes, it was a conversation and he was speaking to me.
He was telling me not to let shit get me down, whatever that shit was when I was about 14. Not enough 9th grade girls, probably.
The way it jumped out just spoke to me and no instrumental music had ever done that. It just got right under my skin, so I started learning more about the music and I became aware that all this music I liked was coming from the one little label out of New York City, and that was Blue Note.
I remember my friends and I were too young to drive, but back in those days every record store was different, owned by different people and no chains. So the stores reflected the personality of the owners, so every record store had different records for sale.
So we'd call around and if we found a copy of Larry Young's Unity was on the East Side of Detroit, we'd ride on a bus for 45 minutes just to look at it and hold it and read the back cover. And if we were lucky we would con the owner into opening up a copy and playing it for us.
But Blue Note . . . it wasn't just the music, which was wonderful, of course. It was the look of the records with Francis Wolff's photos and Reid Miles' cover designs.
I'd look at those picture and all the walls looked black so you couldn't tell where they were, there was cigarette smoke and saxophones and cool clothes. We just wanted to be part of that milieu. It was very appealing to me.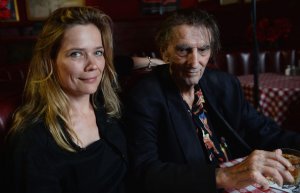 You've got the big time job now, so have you been to Rudy Van Gelder's studio in New Jersey where so may of those albums were recorded.
No I haven't. In fact a friend of mine who is going to direct a documentary about Blue Note -- Sophie Huber, a Swiss film maker who just directed one about Harry Dean Stanton (right) -- sent me picture yesterday. She went over and met Rudy in preparation for making the film and the picture was inside the studio. I was so jealous.
I've never met Rudy and never been over there to the New Jersey studio, but I hope to.
He's going to be 90 next week. Let me ask you this, in '05 I met Bruce Lundvall in New York and had a long conversation with him in his office. I know when he took over there was some resistance. He was seen in some corners as a reissue guy, but he turned the label around.
At that time he told me half the label's turnover was from reissues. What's the ratio these days? There are some good contemporary artists on the label.
I think it's about 50/50 still. We've had a good year with the catalogue this year with the 75th anniversary and all the vinyl reissues, so it's been a particularly strong years for catalogue. It's about 50/50, although it changes year by year depending on what we have released.
When you came in people did people look at you as the guy who did Rolling Stones albums. There is a lot of jazz snobbery, so was there any resistance to you.
I found people completely welcoming. If there was such a thing it didn't impact on my life at all and they've given me a fair shot at it. I went to the Monterey Jazz festival about three weeks ago and it was the first time in a while that I could get into the real world and see some measured progress. And all the great artists on the festival were Blue Note artists.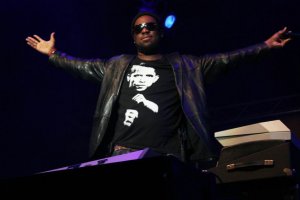 I spoke on a panel with Bobby Hutcherson and Robert Glasper (right) and I had to come up with a list of the artist on the active jazz roster going forward into 2015. I'll read it you: Wayne Shorter, Bobby Hutcherson, Charles Lloyd, Ravi Coltrane, Terence Blanchard, Gregory Porter, Joe Lovano, Robert Glasper, Jason Moran, Derek Hodge, Chris Dave, Jose James, the Brian Blade Fellowship, Takuya Kuroda, Marcus Miller, Louis Brown III . . . And through the French company we'll be doing Madeline Peyroux, and through Island Records in the UK we'll be doing Jamie Cullum . . .
In the US we do all the new Impulse! releases so we have the Charlie Haden, Jim Hall, Dave Holland and Kenny Barron album, Steve Bernstein.
We're signing Marcus Strickland and Kendrick Scott, making a new record with Dr Lonnie Smith, a new one with Kenny Burrell . . .
I feel like if there ever was cynicism, the results show there. I think jazz fans should be happy. You may not love every record we make but there's no question we're very serious about adhering to the legacy of the label and the intensions that Alfred Lion started the label with.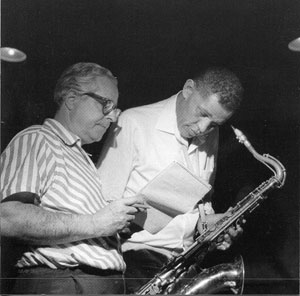 Alfred (right, with Dexter Gordon) left that manifesto where he talked about it, I carry that around in my phone and refer to it regularly just to make sure we're on track. If we follow what Alfred set out to do – which was not just to do the music, he was totally committed to evolution and change, and presided over the restructuring of jazz several times over the three decades he was actively making records. Signing Thelonious Monk for example, Art Blakey and Horace Silver, that first Jazz Messengers album was radical, it was revolutionary. Art playing the backbeats Horace throwing those funky gospel lines . . . that was radical stuff.
Then you jump ahead to Herbie [Hancock] and Wayne [Shorter] in the Sixties with their modal experiments, and at the same time signing Ornette Coleman. And Cecil Taylor, Andrew Hill . . .
It was all about the music moving forward and I believe we are holding true to that. We are very serious about this, I feel a tremendous responsibility to the artists to keep that going, and to provide a place where they can experiment and try new things and make daring records.
One of the things I find interesting about the label is that it got people like Ornette Coleman and John Coltrane between labels, these very odd and interesting albums in their catalogue. You mentioned giving artists freedom and the obvious name that comes up is Norah Jones. That woman I suppose gets carte-blanche because of that one great album that sold by the truckload. You are very flexible with whatever people like Norah and Gregory Porter want to do?
Oh yeah. If you don't trust an artist enough to be willing to lose an argument to them, you probably shouldn't sign them. That's the axiom I've used as a record producer for years. If you think someone's doing something wrong and making a mistake you should be free to say so and engage in a spirited dialogue about it. But if someone feels strongly about it and I've got enough respect for them then you probably want them to do it.
I believe the job of the label is not to dictate the terms of the music, but help the artist focus their vision so you can put together an interesting and tight 40 or 50 minutes of music. People need help sometimes to do that.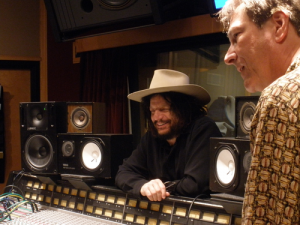 That's how you see your role, let them do what they want but you guide?
That's exactly what I do, yeah.
When I meet with an artist as a prospective producer I'll just see what it is they have in mind. There's no right or wrong way to produce an artist. There are a lot of great auteur producers who are really the artist and they have the vision. The singer may just be the voice, an extra on the tapestry that is woven by the producer.
That's a legitimate way of making record, but that's not my personal strength or what particularly interests me. What I like doing is working with artists who have a strong vision and help them realise that. That's where I've been the most successful as a producer, artistically. That when I made the best records.
Kris Kristofferson told me for This Old Road you did it with him in his bedroom in Hawaii because that's where he felt most comfortable.
Yeah we did. He wanted to try something where he was just . . . What happened was I went to see him pay, and I hadn't seen him for years. He'd always had a great band but then he started playing shows on his own. Now I didn't know if he could pull that off but he was amazing. So I said, 'Let's do an album like that, but what does it take for you to be comfortable in that way?'. And he said he was comfortable playing in his bedroom in Hawaii, so I went to Hawaii and we did it there with two mikes.
Let me ask you about the reissue programme. When you looked ahead did you sit down with half a dozen people, and what was the thinking behind how these would come out month by month.
In terms of the choices? It was totally arbitrary and completely subjective. But fun. (laughs)
No one is going to argue the first 50, everyone has 50 Blue Note titles they agree should be released. The second 50 is completely subjective and I knew there would be some controversy and dialogue about it, and I thought that would be fun.
I wanted people to say, 'But hey, what about Sam Rivers' Contours, how could you leave that out?' I wanted some passion about it .So it's a combination of things. We like to have some of the best sellers in there and sometimes they are really great albums. But also I wanted Eric Dolphy's Out to Lunch was right up there, some like that which aren't best sellers but which are classic records.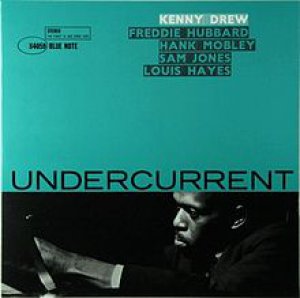 So it was balancing popularity with merit, and then things for the collectors. One of most rare Blue Note albums is Kenny Drew's Undercurrent which is a beautiful album but is had to find. So I thought we should put that in there.
But what's important to bear in mind is that this is just the first 100. It's not like we're stopping after the first 100, after that we'll do the second 100. We are going to get to all of them.
Next month is Monk's Genius of Modern Music Vol 1 which a cornerstone album.
Absolutely, those songs changed the face of jazz compositions.
Did you ever see him live?
I did, a number of times. I saw him in '65 or 66. Georg Wein would tour those Newport packages with five or six artists on them and I was in Detroit and there was blizzard, it was January. Coltrane's band got snowed out so just Alice and John made, so he played with Thelonious Monk's band that night. That was one of his last things, he died six months later. It was there last time they played together.
[Ed note, the year must have '67, Coltrane died in July that year.]
The first Monk album I got was Monk's Dream on Columbia. It was one of the first records I got. After I heard that Joe Henderson thing I knew I wanted to start getting jazz records and Thelonious Monk had been on the cover of Time so that was it for me. It blew me away.
We can talk about these pivotal moments in our life but I wonder what jazz – on Blue Note or otherwise – in the past decade has made you go "Wow, that!" Something that gave you the same buzz as what happened for you forty or fifty years ago.
The most recent time was we put together a Blue Note 75th anniversary band which was Robert Glasper, Ambrose Akinmusire, Marcus Strickland, Lionel Loueke, Kendrick Scott and Derek Hodge and they played at the Monterey Jazz festival. It was monumental, man. Every one of those guys is great, but playing together the whole thing elevated everyone's playing. I would put that up there with anything I've ever seen.
They are going to do a few more gigs, in London at a jazz festival, we're having a Blue Note festival in Paris in November, they have a gig at Poisson Rouge in New York which is the old Village Gate. We are recording the shows but I'd love to have them each write a song and do an album together.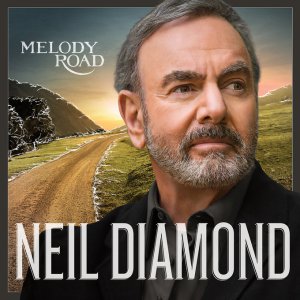 Don, my time is running out so right out of left field, something totally different. You did the new Neil Diamond album Melody Road and I heard a couple of advance tracks and thought, 'My God, this guy could just be back on the basis of these songs'. Tell me about Melody Road, what did you bring, what did he bring?
It was a case of an artist with a real strong vision. I went over and he played me his demos almost in the sequence the album is in, and it depicts his journey through life as a songwriter and how his life experiences impacted his songs. And how his success as a songwriter impacted his life.
He's amazing, it was a real honour and a treat to sit there in the studio and see these songs come to life and hear his voice.
He was once very cool, he was in The Last Waltz.
Yeah, you're right. Every time he started singing I had a strange emotional reaction to his voice because for most of my life he's been there. And he sounds the same. People get divorces, fired, the world goes through upheaval but Neil Diamond's always been there . . . and he's always sounded like that.
It was really comforting in a way to hear him sing. He's one of the greats.

Every month since earlier this year Blue Note has been releasing remastered albums from its back-catalogue on 180gm vinyl. Among them so far have been John Coltrane's Blue Train, Eric Dolphy's classic Out to Lunch, Art Blakey's Free For All, Wayne Shorter's Speak No Evil and Larry Young's Unity. For a full list of the 100 albums being reissued on vinyl over the next 18 months see here.