Graham Reid | | 2 min read
From the album title and the opening bars here, this drummer/producer and composer – raised in New Zealand, very much a global citizen these days – invites a big comparison which jazz lovers will immediately get.
But as that opening track Ritual spirals out through Matthew Sheens muscular piano and then a post-bop fury of horn lines, it is clear Manzanza has a wide reach from Coltrane to disciplined free jazz, and his powerful drumming drives this at a breathless pace . . . until it drops right back to African rhythms and then neatly ties it all off with the horn section to the fore again.
It is an impressive eight minute-plus opening statement from the man, formerly of Electric Wire Hustle and other guest spots, whose OnePointOne album was nominated for NZ jazz album of the year in 2017.
But this ensemble album – which features American and Australian musicians as well as longtime friend and collaborator Mark de Clive-Lowe and others – is a step into much more ambitious compositional territory.
The horn arrangements frequently establish the heads of tunes in a way which reaches back to a time before bebop (Ross's Room), but then the soloists – among them altoist Jake Baxendale of The Jac, NZSO flautist Adam Page and prominent pianist Sheens (who has played with Cecil McBee) – are given plenty of space to take this music into diverse directions (Resilience towards the end is a tour-de-force of melodic misdirection, clever shapeshifting and tension-release..
Australian bassist here Ross McHenry (who co-produced) and drummer Manzanza bring a fascinating angularity to even the gentle ballads so there is an undercurrent of movement and energy swirling around (Family Dynamics where again pianist Sheens drives the music with almost gymnastic intensity).
There's a heroic quality here at times (the opening passages of the more meditative Mortality) but off-set by introspection (Madrid).
Plenty of musical diversity but the common thread is the power and unity of these ensembles.
There's an odd interview track with music early up which, although peppering in some biography, is annoying, breaks the flow and doesn't reward repeat play.
It's the kind of background information which would once have made a few sentences in liner notes.
It's a rare misstep on an album of profundity and maturity. But it – and some of the track's titles – does reenforce that this is a personal journey and project for Manzanza.
And given the current interest in exploratory jazz from younger players who draw from various traditions and juggle them with equanimity (Kamasi Washington, Ezra Collective, The Comet is Coming etc), this outing by a sophisticated composer and player – and his excellent helpmates – should find wide acceptance.
Sam Manzanza with pianist Jonathan Crayford and bassist Johnny Lawrence launch A Love Requited at Anthology Lounge, 375 K Rd, Auckland on July 10, other dates below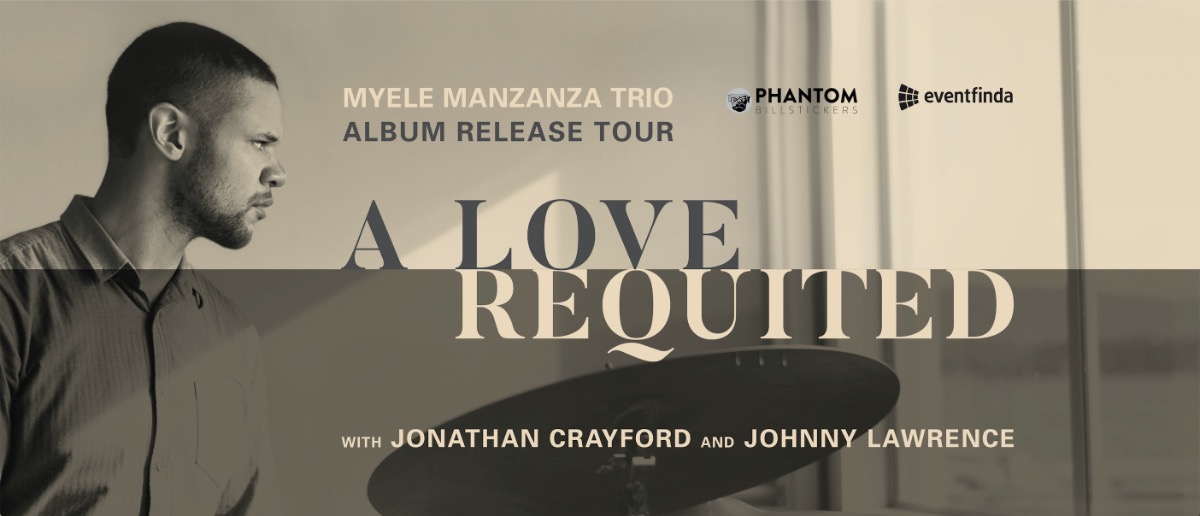 Myele Manzanza A Love Requited NZ Tour Dates
Wed July 17 - Ara Music Arts, Christchurch