Graham Reid | | <1 min read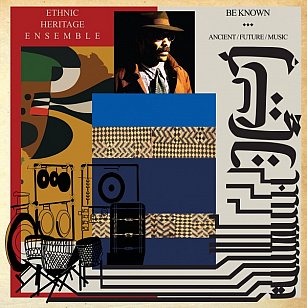 At a time when some young jazz musicians are reaching back to the project of black American spiritual and political jazz for their platform, it's thrilling that this long-running outfit steered by Chicago percussion player Kahil El'Zabar delivers an album as emotional and as powerful as this.
Located somewhere between the Art Ensemble of Chicago, Sun Ra, the Revolutionary Ensemble, Albert Ayler and others who advanced the project of free jazz and collective playing in the Seventies, this is deeply grounded with terrific energy from baritone saxophonist Alex Harding, trumpeter Corey Wilkes and cellist Ian Maksin.
There's a yearning on Little Sunflower (dedicated to trumpeter Roy Hargrove who died last year, a later version of the same is for Freddie Hubbard) and a more vigorous workout on Blew It (for Hamiet Bluiett).
There is also Pharoah (for Mr Sanders) and Ntozake is a lament for Ntozake Shange, the black feminist writer who also died last year.
With touches of funk, a hint of West Africa and the ambition of the ancestors cited, this is as excellent album which, while grounded in the past, seems utterly contemporary given the success of Kamasi Washington, The Comet is Coming, Sons of Kemet and others.
You can hear it at Spotify here.