Graham Reid | | 4 min read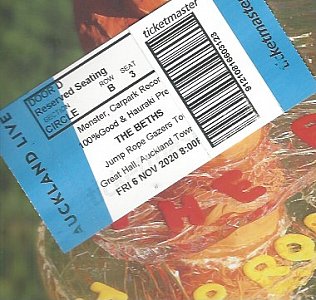 The group of about 10 excitable teenage girls – probably age 15, dressed to party, one with a large love heart in lipstick on her cheek – were sitting on the ground outside the Auckland Town Hall.
They were there early to be first in the queue and at 7pm they certainly were.
The Beths, the award-winning and increasingly acclaimed Auckland four-piece, weren't going to be on until 9.30.
My friends and I walked past and into The Cave for dinner and beers, and that was the last I saw of those girls.
Doubtless they were there later but, from my observation, teens were very much in the minority at this almost-capacity concert.
"So what was the audience like, Graham?" a sub at the Herald said to me a couple of decades back.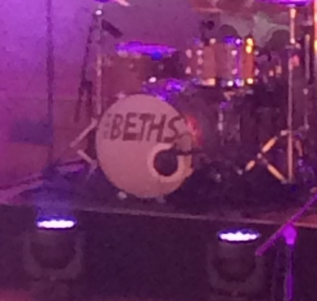 It was when I was writing three and sometimes four concert reviews a week and increasingly – according to the sub – I was mentioning the demographic the artists pulled.
Sometimes that was the most interesting thing about a show, but I always felt it interesting to tell people who had turned out.
Given the Beths were not much more than a bFM band a couple of years ago (and a bit ropey and nervous the first time I saw them), it would be reasonable to expect that their graduation into a fizzy alt.pop band with short, sharp guitar-driven songs would pull the teenagers.
Their debut album Future Me Hates Me in 2018 was highly promising: it won them attention and a songwriting award nomination for the title track. They toured internationally, got considerably better and more confidently comfortable on stage and their second album Jump Rope Gazers in mid 2020 brought it all home in tight pop-rock.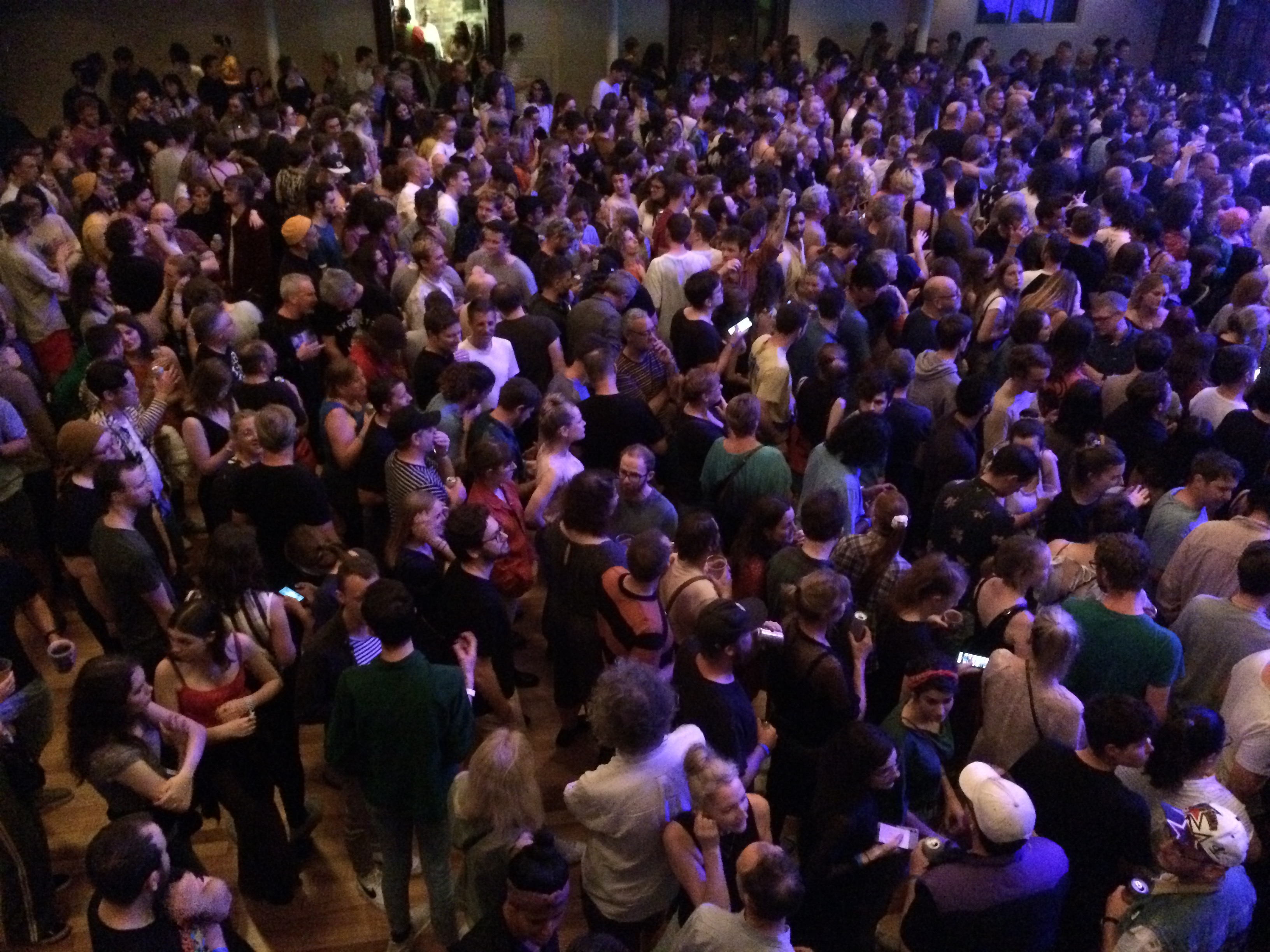 So, what was the audience like?
Surprisingly this concert – opened by Disciple Pati whom I missed, then the excellent Mermaidens and headed by the Beths -- brought out a very significant demographic of thirty-and-fortysomethings.
My guess is that these weren't people who wanted to "get down with the kids" – they danced and were very engaged – but genuinely liked what the Beths did.
And I think that's because they recognise it.
The Beths – singer/guitarist Elizabeth Stokes, guitarist Jonathan Pierce, bassist Ben Sinclair and drummer Tristan Deck – deliver fist-tight power-pop with alt.rock tendencies (a bit of grit to mess up the New Wave tropes) and write songs which peel off from Blondie/Bangles into sometimes fiery rock when Pierce steps forward for his short, noisy and pointed solos.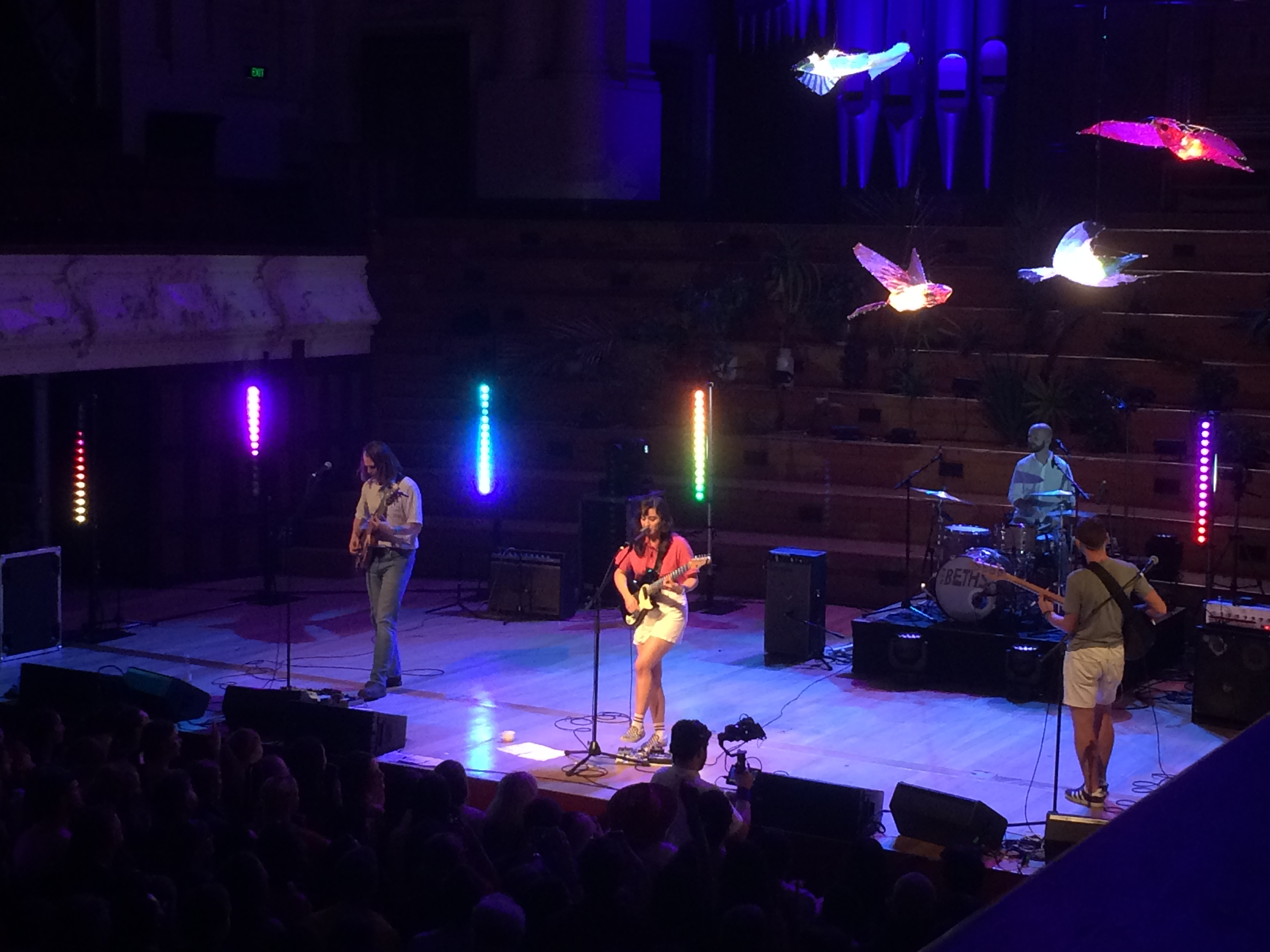 And every time he did he was greeted with huge applause and a sense of expectation.
Guitar rock might be unfashionable and not selling in the quantities it once did, but a lotta people – these people – still like it.
An engaging frontwoman and powerful rhythm guitarist, Stokes was charming, witty, mentioned being an Auckland band to great response, and introduced the band members who spoke about their "bird of the year" vote and gestured to the papier mache birds they had made to dress the set.
She commanded attention.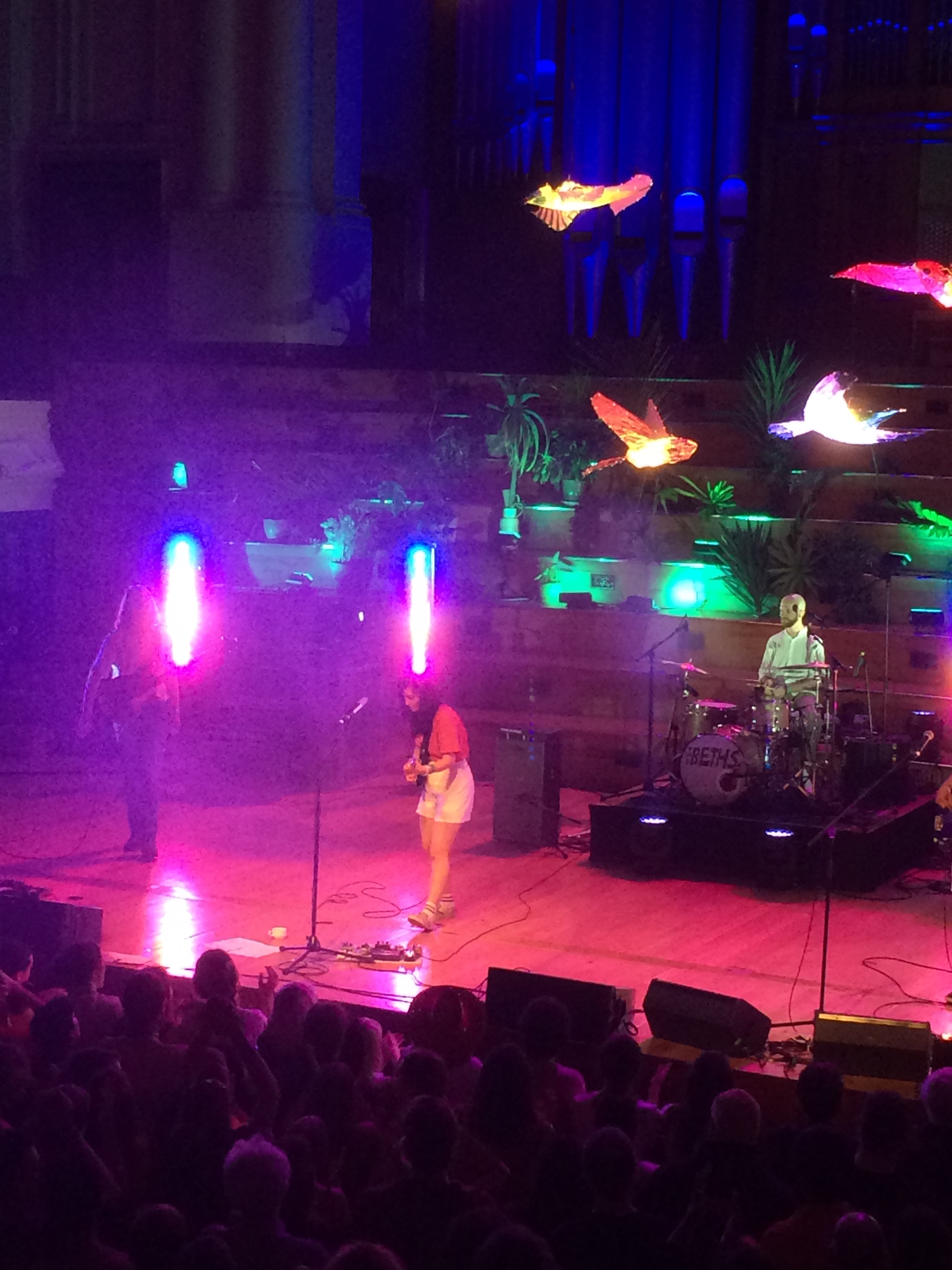 If there was a shortcoming it is that her vocals over the whole set – which had a very smart arc of excitement – are narrow and lack range. They still come from the head and she lacks the power of singers who can also push from the chest. It's a style that suits much of their fizzy material, but over the long haul you yearn for more breadth, depth and texture.
This was something that hardly seemed to trouble the audience however, and with the rest of the band contributing backing vocals (and Deck a terrific and disciplined drummer) the irritation of the vocal sameness was ameliorated a bit.
That wasn't an accusation you could lay at the Mermaidens – singers Gussy Larkin (guitar) and Lily West (bass), drummer Abe Hollingsworth – whose Taite Prize-nominated album Perfect Body was excellent.
But neither that nor their more recent Look Me in the Eye hinted at what they have grown towards.
"Reminds me of Fillmore West," said an equally-aged friend next to me, and that was what I had been thinking.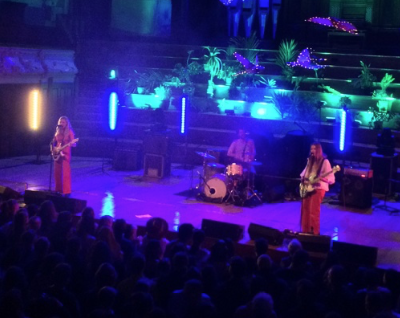 They spun their songs out towards psychedelic rock (in truth I yearned for them to extend them even further and really let go) and West is as strong a singer as Larkin.
With subtle melodic and dynamic shifts, hints of downbeat microtones and psyche-rock flexibility, Mermaidens were – for me anyway – the more musically interesting of the two bands, and quite charismatic.
That takes nothing away from the Beths who delivered exactly what they should have for that enthusiastic audience. They were on top of their game and – my perhaps pernickety reservations about Stokes' range aside – were obvious crowdpleasers.
But the next time Mermaidens play I want to be there.
.
The Beths with Mermaidens. Auckland Town Hall, Friday November 6, 2020